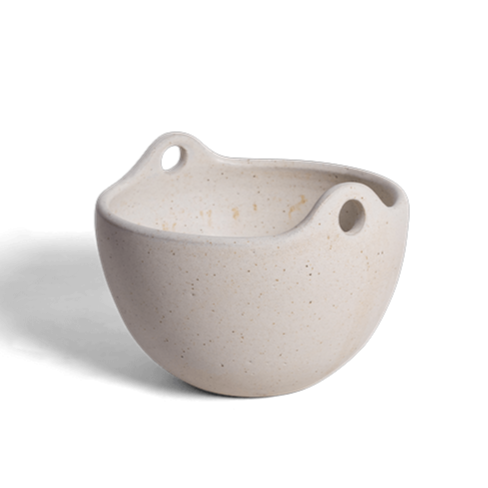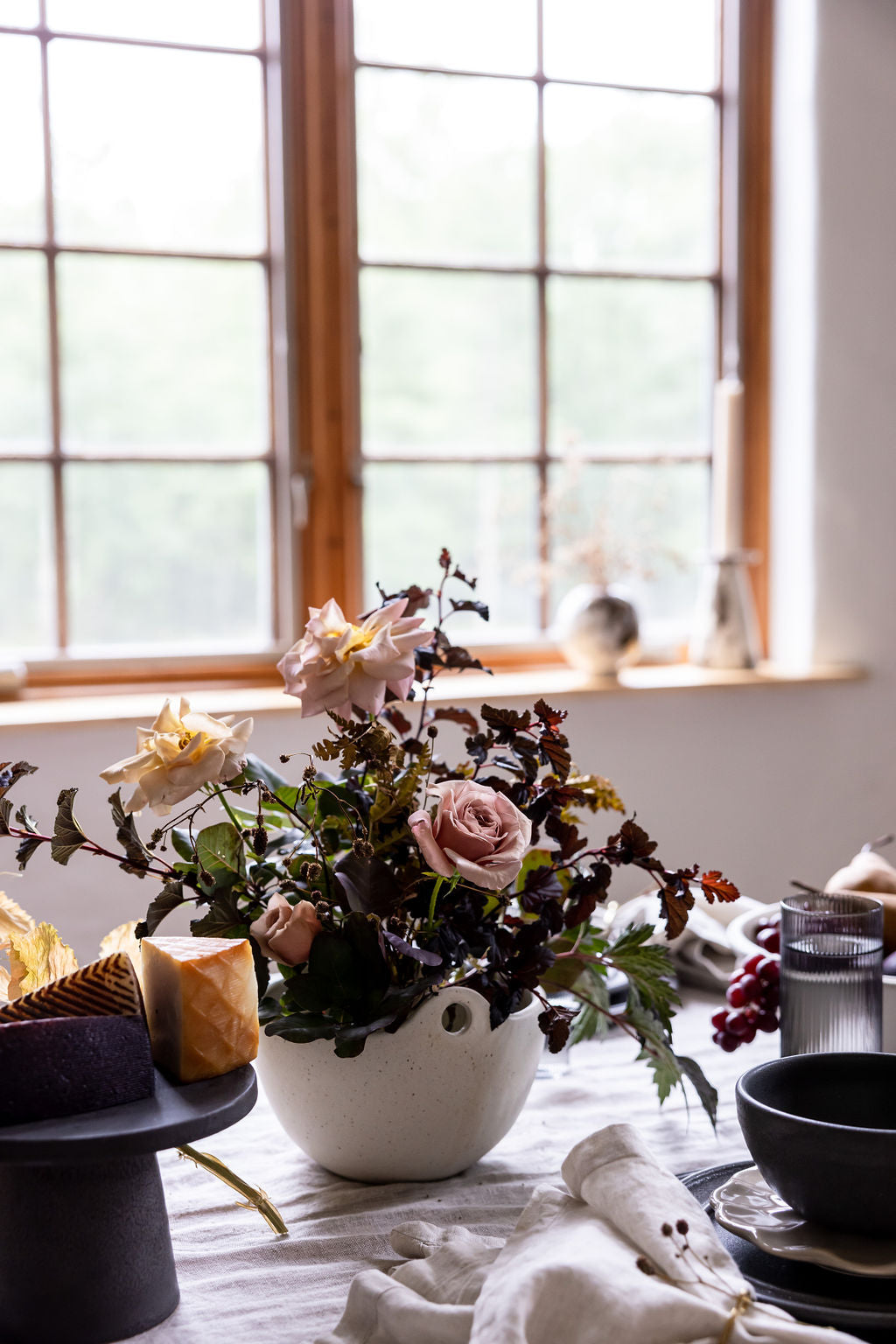 The Looped Tall Serving Bowl is handmade on the potter's wheel. We love this bowl because it is multi-functional, making a bold statement both on the dinner table serving your favorite dish, and as a sculptural vessel on any side table or shelf.
Each of our pieces are handmade in Maine, one piece at a time, and will vary slightly. Slight differences can be expected and embraced.
*Please note that our pebble glaze is prone to showing metal marks from utensils over time. We recommend this product to easily remove them.
Dishwasher & Microwave Safe, Not Oven Safe
Length:
Width: 5.25 in
Height: 7 in
Volume: