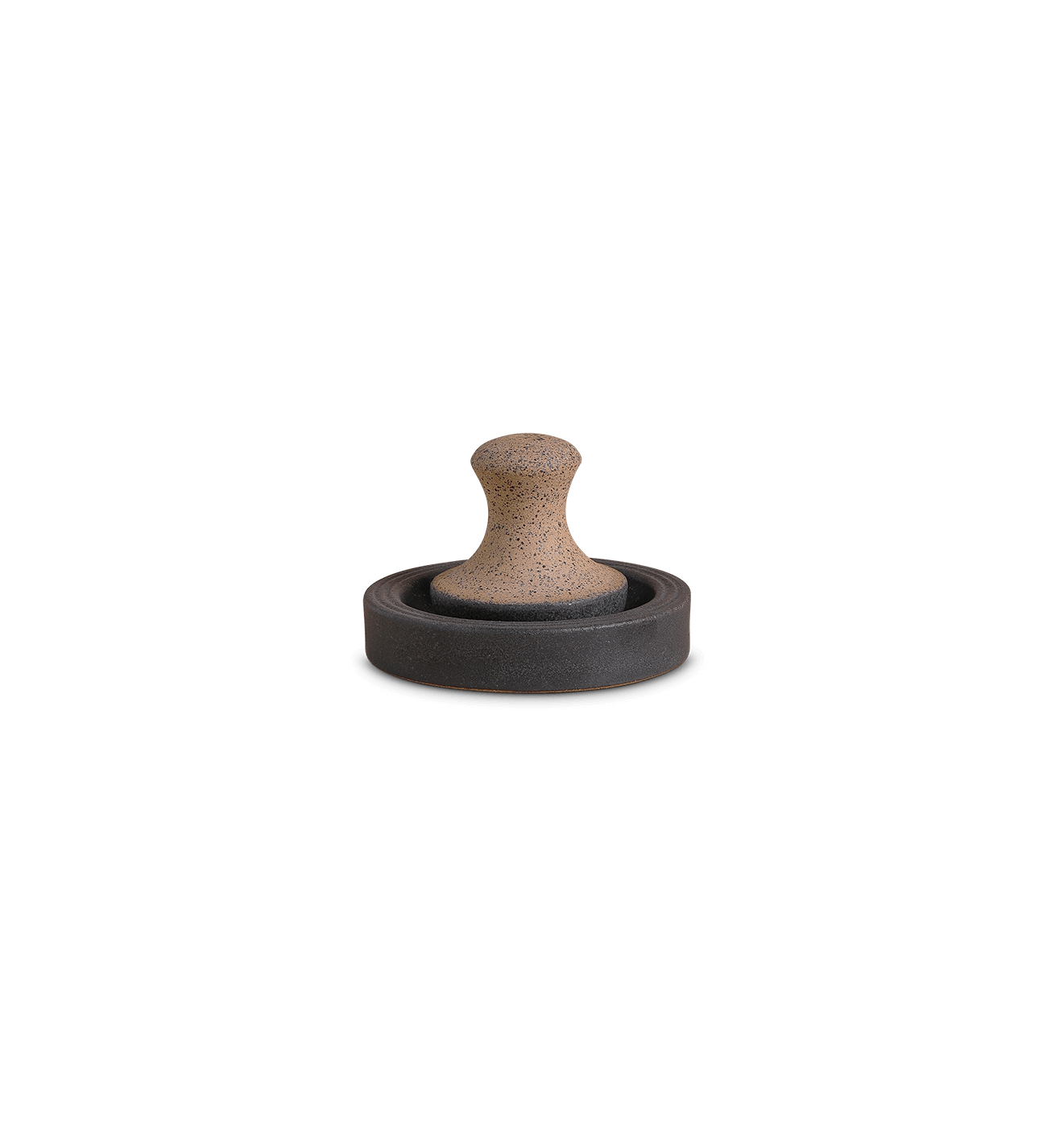 Our Spice Grinder will be your new favorite kitchen tool! Crush all of your go to spices easily with this sleek handmade set!
Mortar - 1" tall x 4.75" wide                                                                                             Pestle - 3" tall x 2.75" wide
Each of our pieces are handmade in Maine, one piece at a time, and will vary slightly. Slight differences can be expected and embraced.
Dishwasher & Microwave Safe, Not Oven Safe
Length:
Width:
Height:
Volume:
Arthritis

I can't bang the flat of my knife blade on garlic anymore. It just hurts. Old age is not for wussies! Now I can use my new grinder to easily hull my garlic. Also works great at its intended purpose. I was skeptical at first, so I started with peppercorns and all-spice. Worked perfectly, without the escapees I'd envisioned. Love it.
Reviews Loaded
Reviews Added