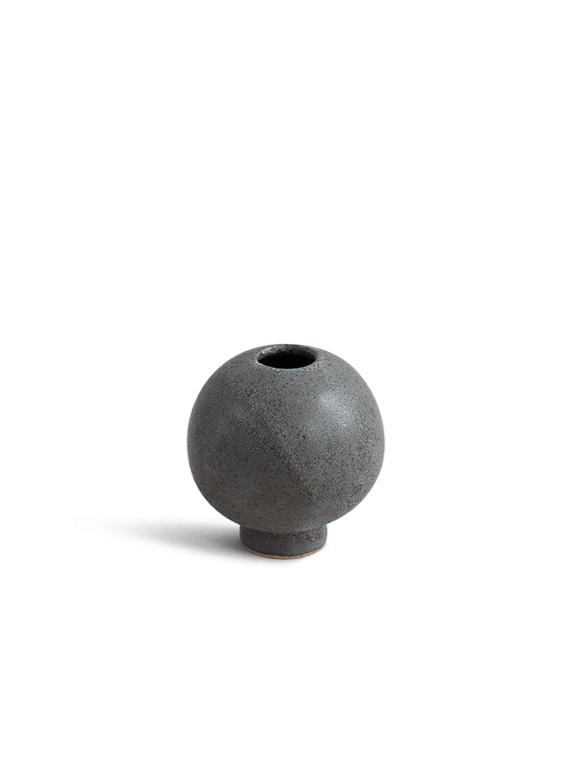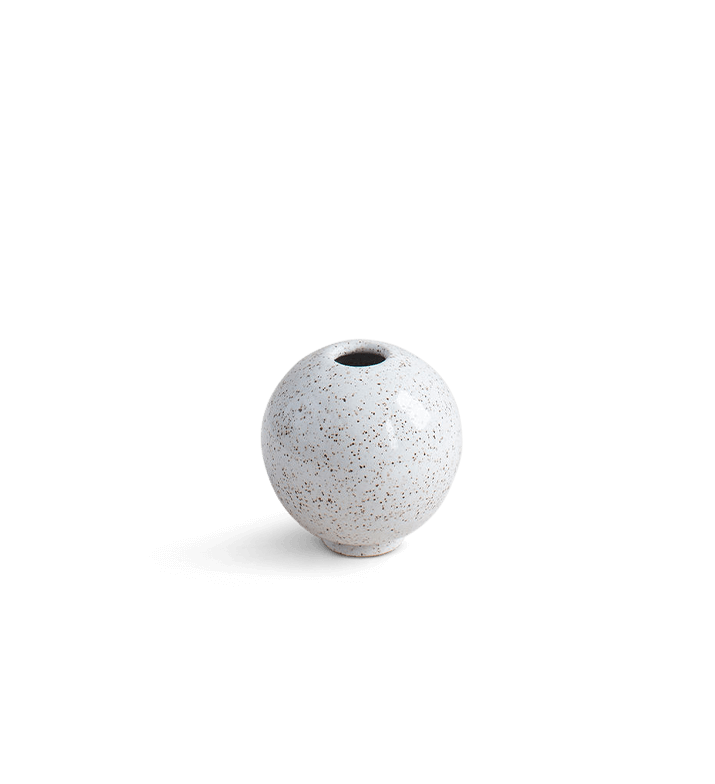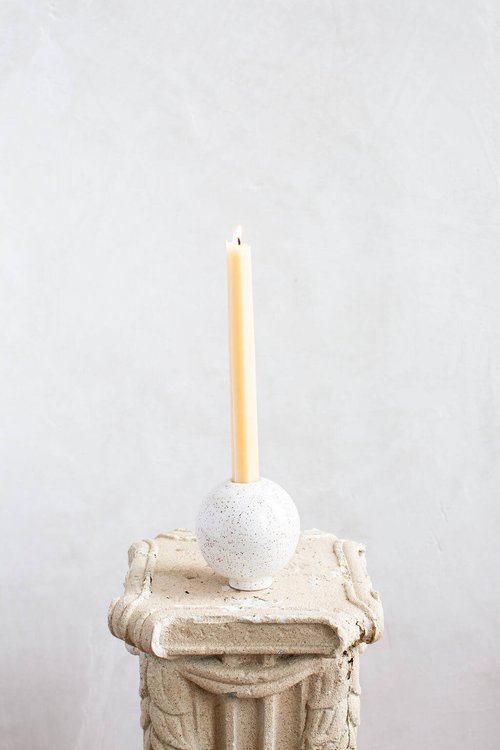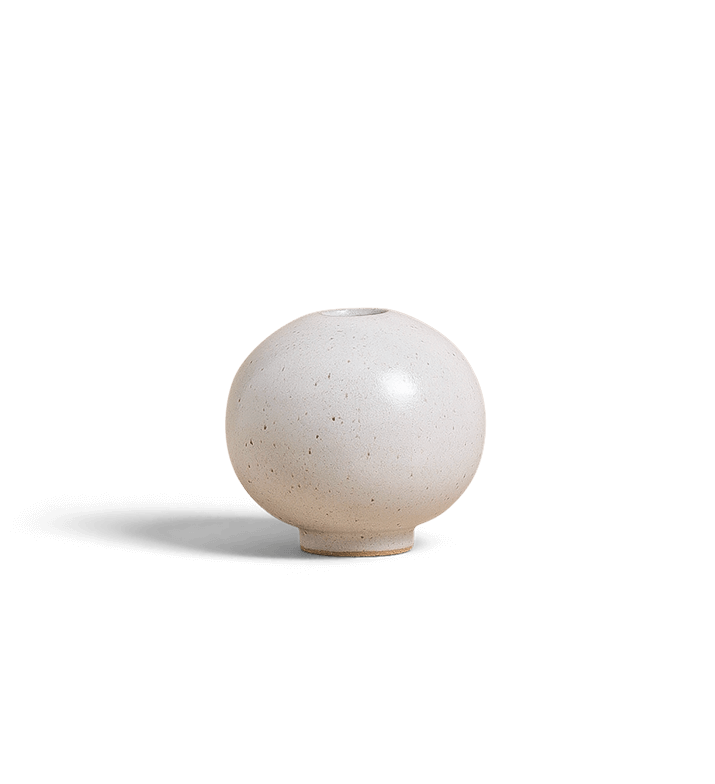 Sphere Candle Stick Holder
This mini version of our sphere pedestal vase perfectly fits a candlestick, but can also be used as a bud vase. This vessel can be used by itself but was designed to pair with our cheese board. 
Each of our pieces are handmade in Maine, one piece at a time, and will vary slightly. Slight differences can be expected and embraced.
Length:
Width: 4 in
Height: 3.5 in
Volume: