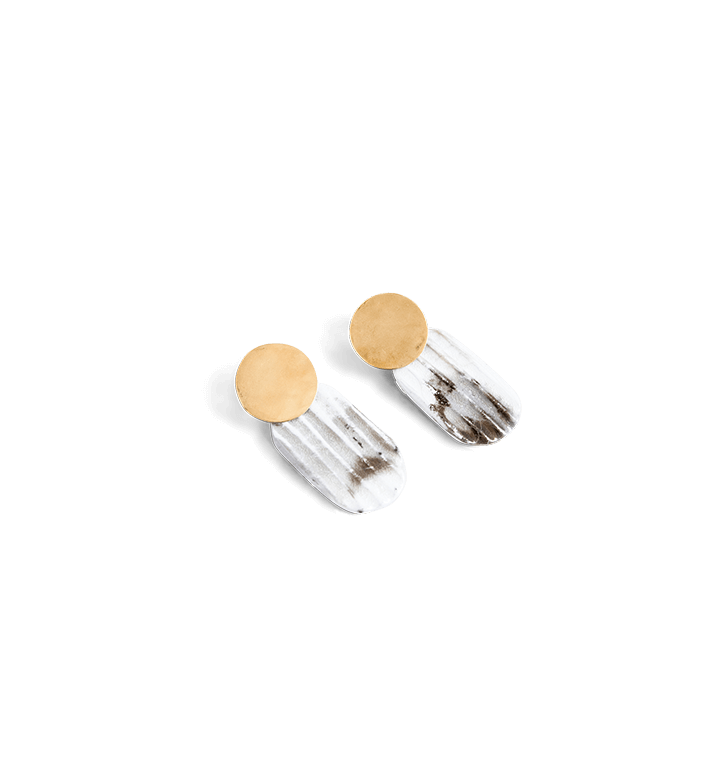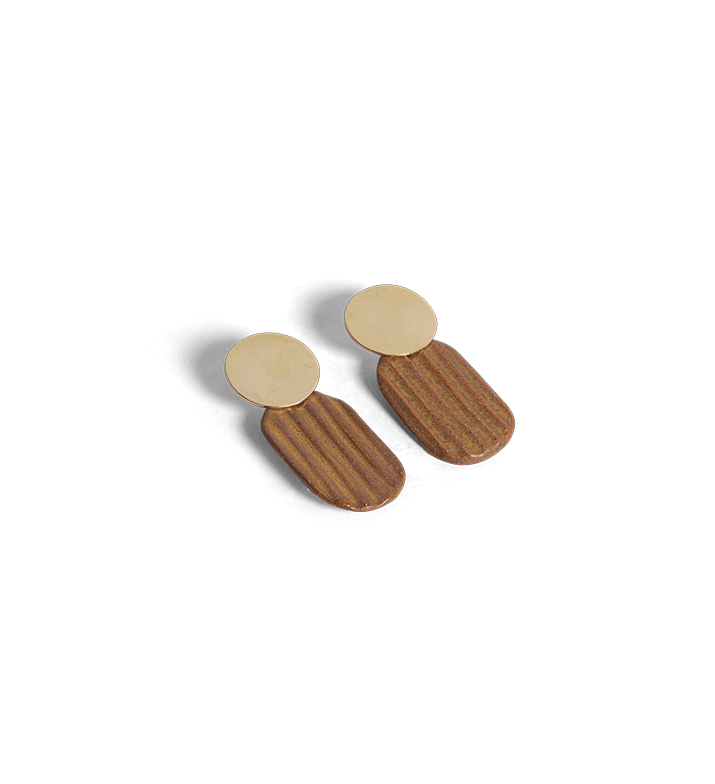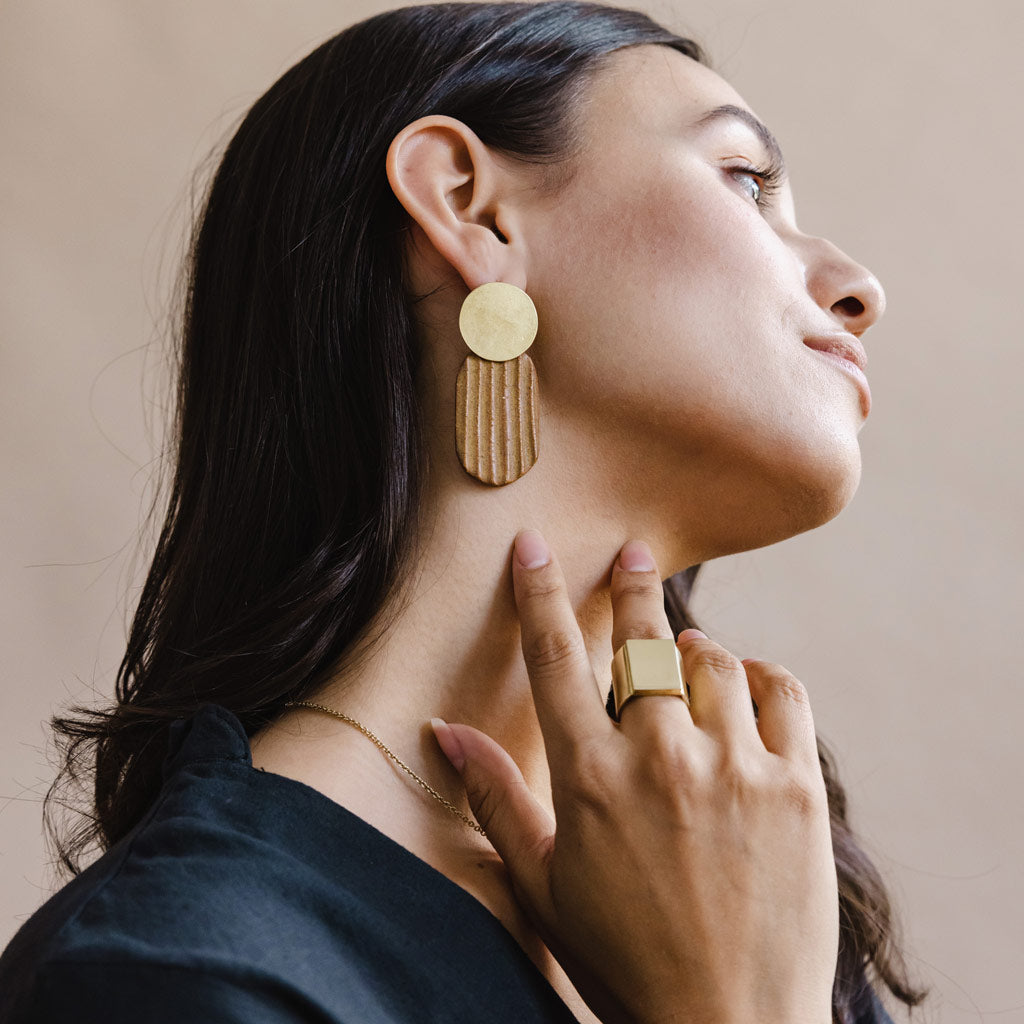 Reeded Oval Drop Earrings
These powerful earrings are a dramatic combination of pottery and metal contrast. The bold ceramic details are crafted by Campfire Pottery and drops beautifully from the brass discs, hand-forged by master metalsmiths in Nepal. No two pieces are the same, particularly with our Raku selection, as each piece reacts differently when it's fired. Some pieces have more crackle and metallics, while some are more minimal and white.
This piece is a part of the Campfire Pottery X MULXIPLY collaborative jewelry collection. Each item in this collection was carefully handcrafted by master artisans: the metals in Nepal and the ceramics in Westbrook, ME. This collection can be viewed at our collaborative retail space at 5 South Street, Portland, Maine.
Materials: Brass + Raku

Brass Disc: Approximately 1 inch wide

Ceramic Piece: Approximately 1.75 inches long
Made entirely by hand, slight variations make each piece truly one of a kind.
Length:
Width:
Height:
Volume: