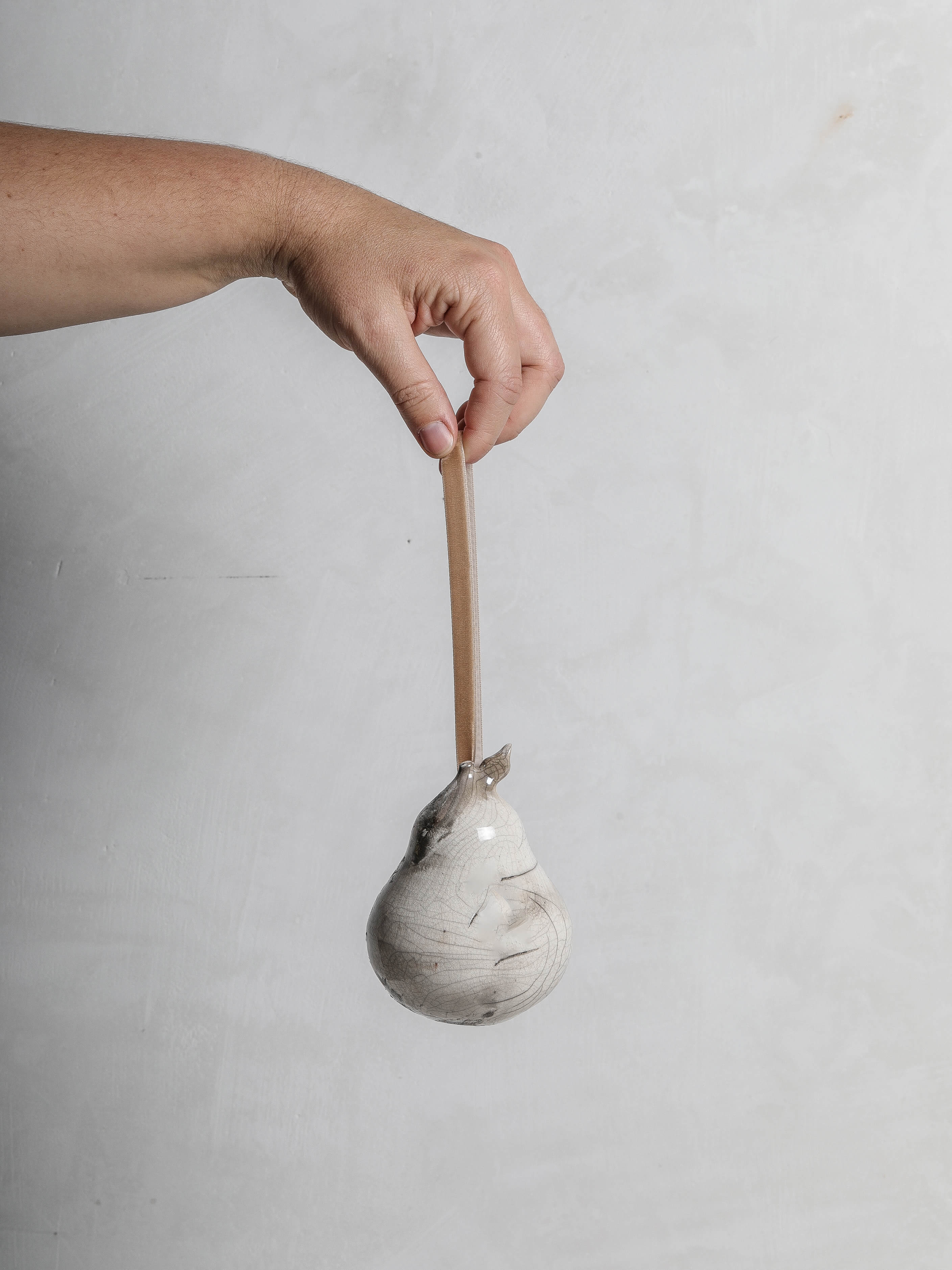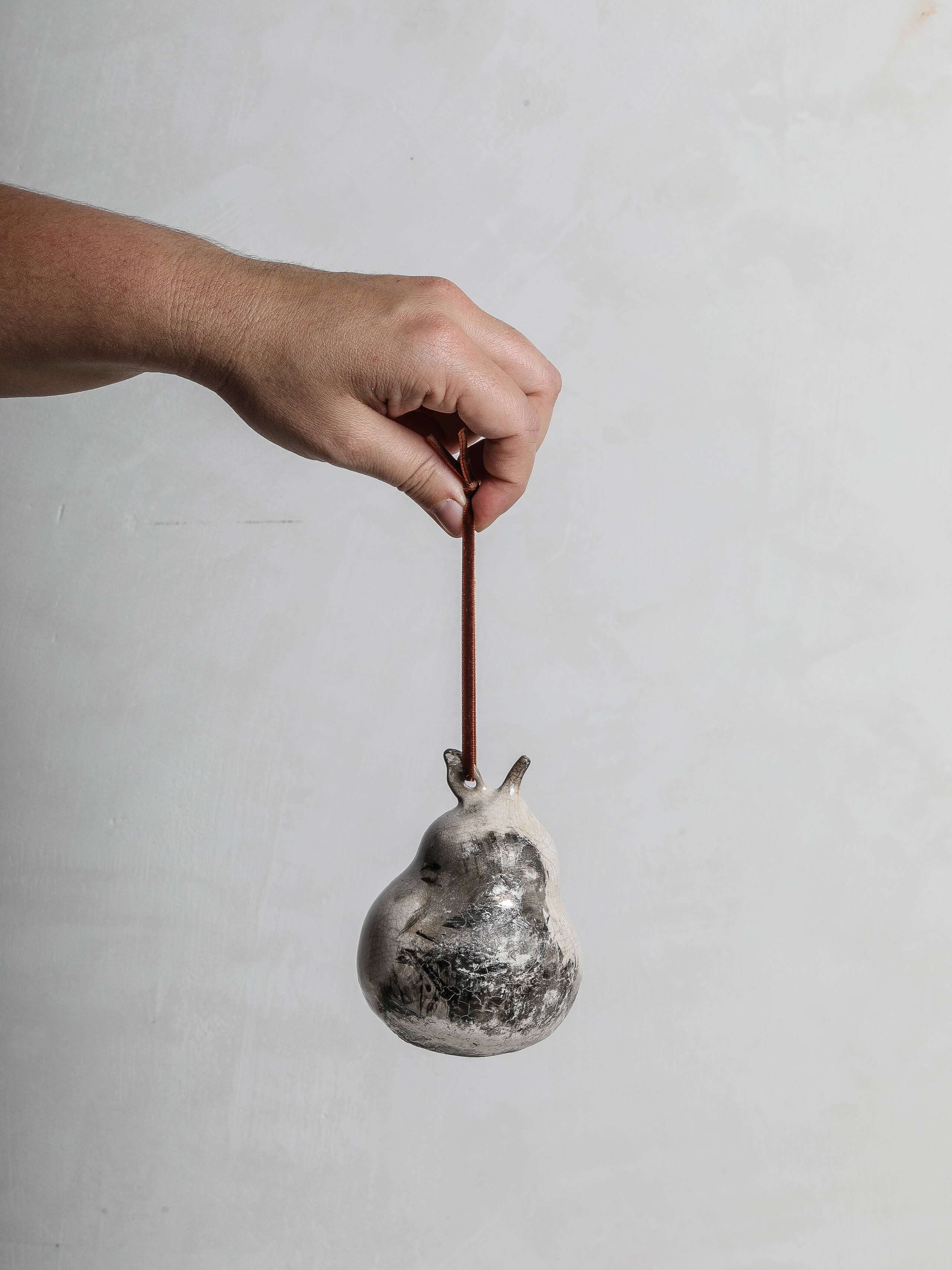 Hanging Raku Pear (Ornamental)- Medium
Each piece is fired in the traditional Japanese Raku technique, making each piece truly one of a kind. These pieces are bit heavy for the tree but would look lovely hanging from the mantle or on the wall with a bow of greenery or placed on the table along with your garland. 
*Please note that due to the firing process the bottom of the pears will have some raw parts for where they sit on the firing stilts. 
Length:
Width: 3 in
Height: 4 in
Volume: