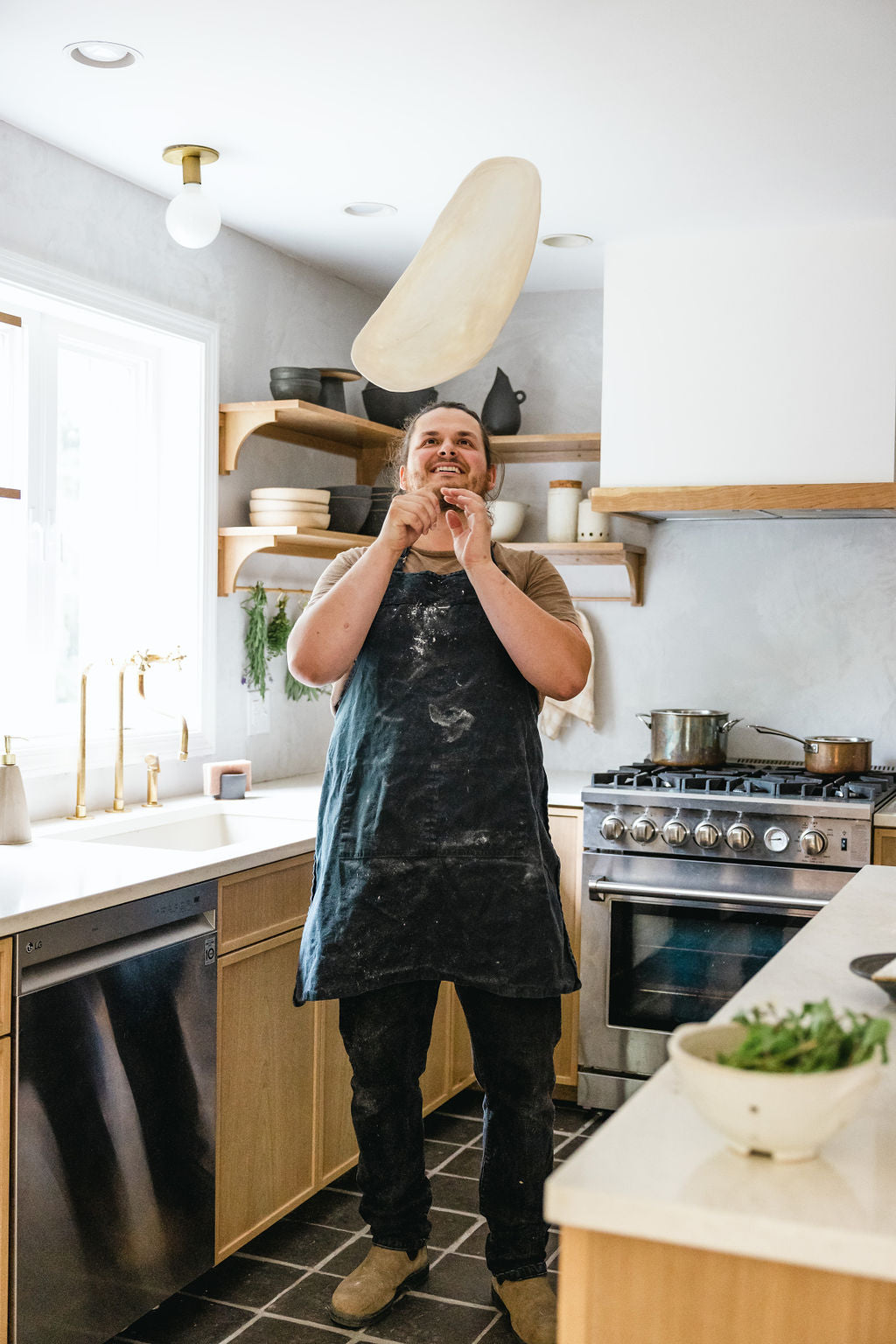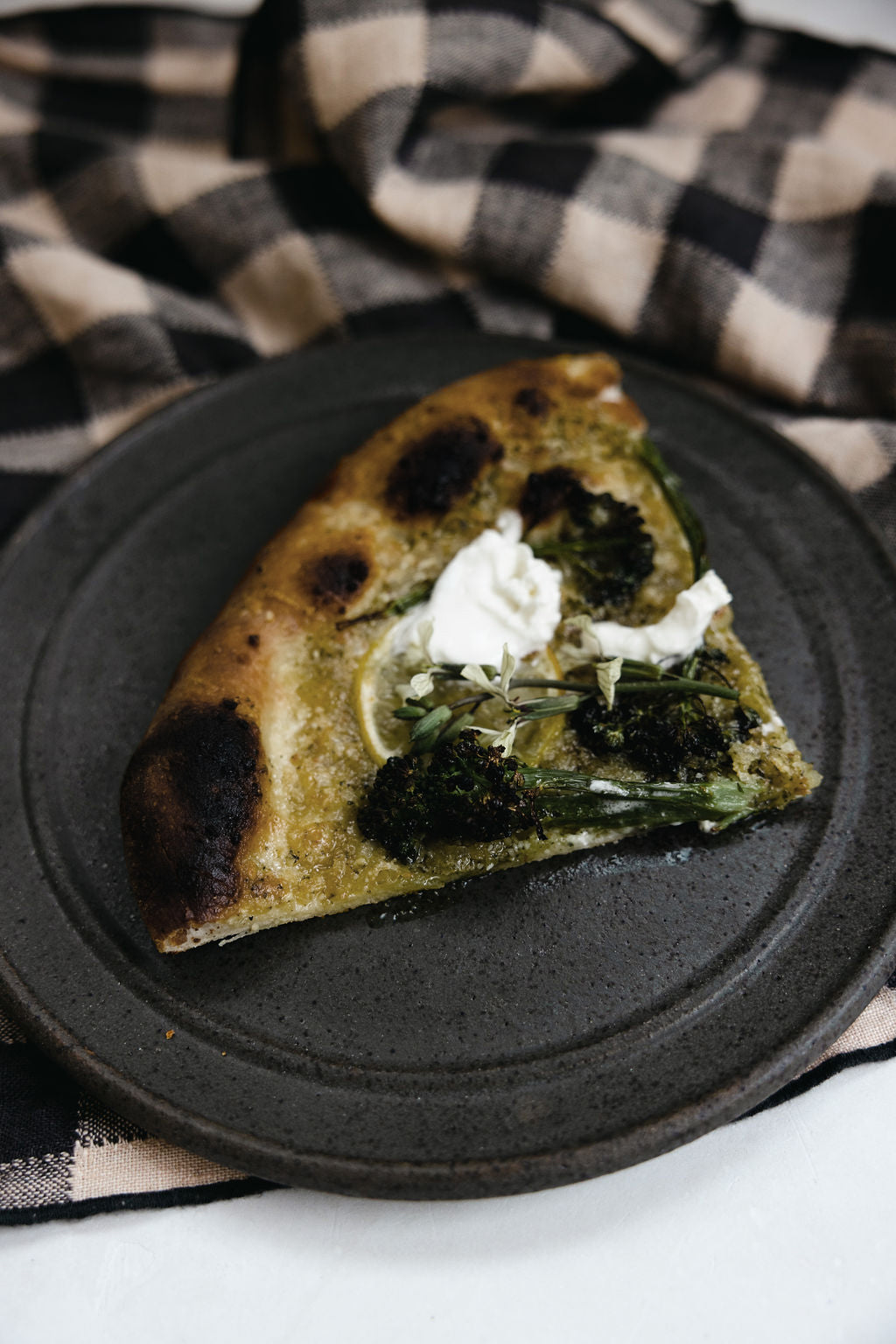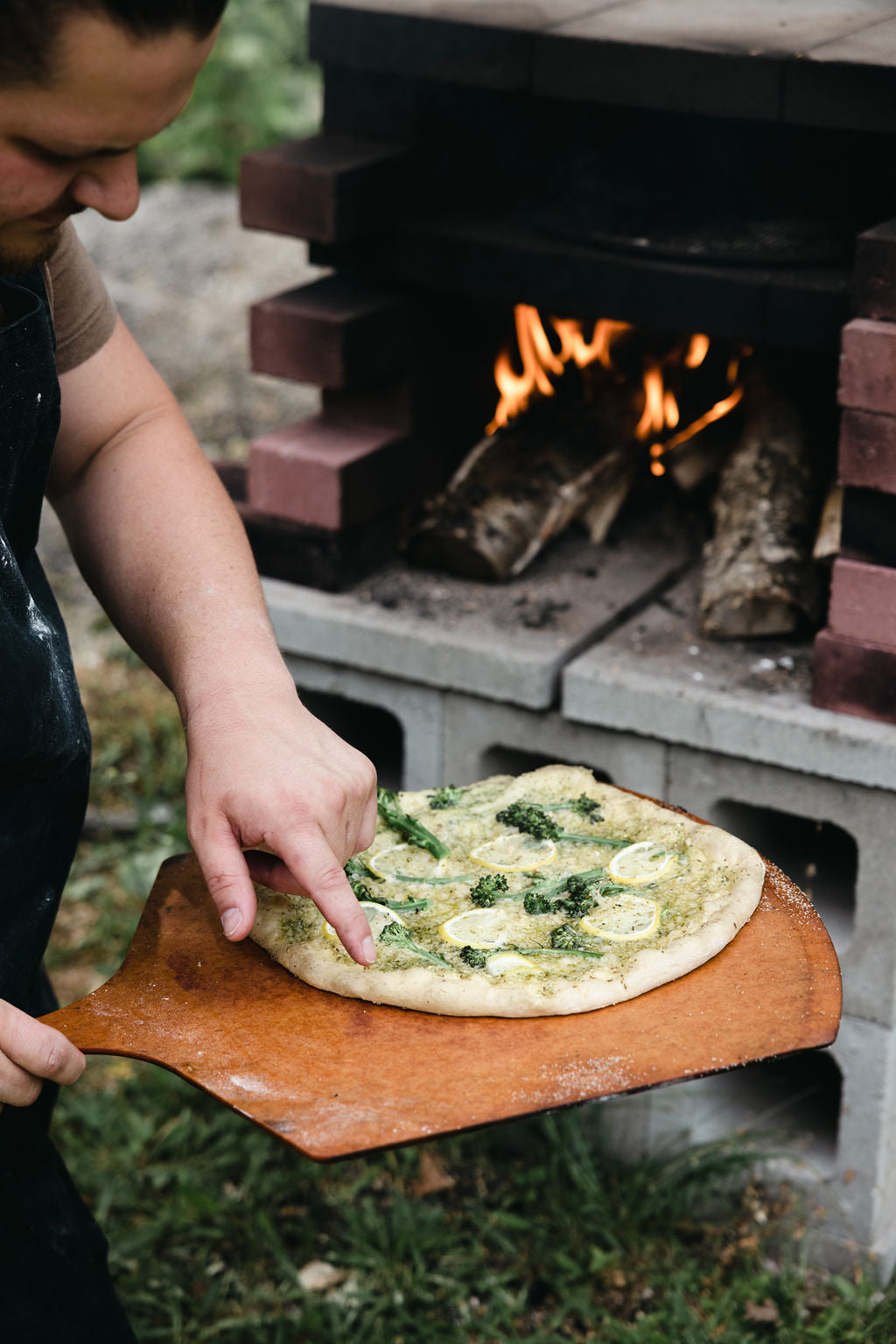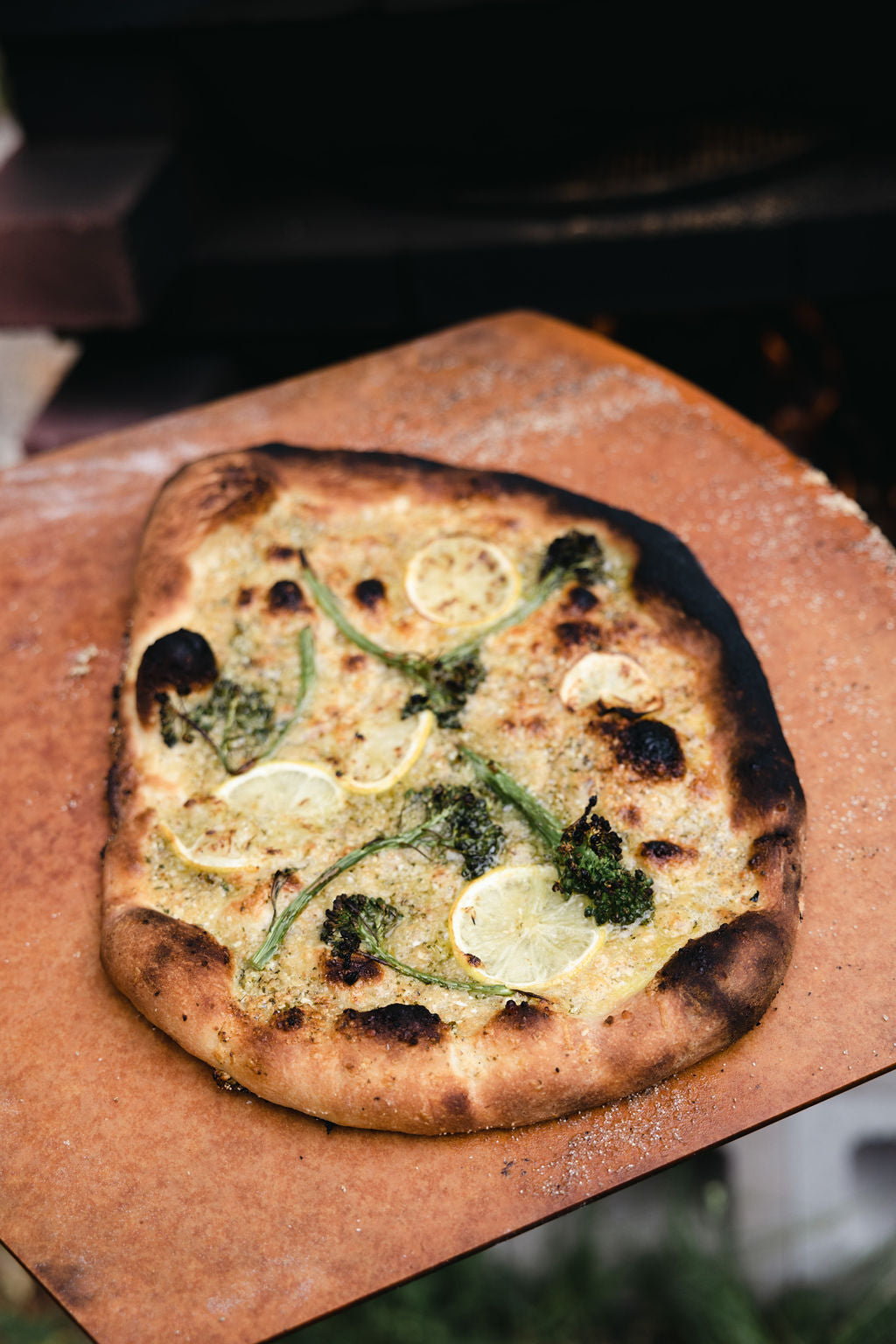 Raku + Brick Oven Pizza - 10/21/23
We're thrilled to announce that we are offering our Second Raku Workshop, which will include a Handmade Pizza Dinner by Joe Camp.
At the workshop each participant will choose 1 vase and 1 smaller dish or pot to decorate and glaze, using various glazing and surface decoration techniques. (These pieces will already have gone through a bisque firing.) There will be opportunities to participate in various parts of the Raku process which lasts about 90 minutes once the kiln starts to fire.
While the Raku kiln is firing we will enjoy some of Joe's delicious handmade pizza made with some fresh seasonal ingredients along with a salad and dessert! (See menu below.)
When the kiln is done firing, we will pull each piece and place them in cans filled with combustibles, and cover them with lids. This is where the magic happens! The combination of smoke, fire, and lack of oxygen creates the beautiful crackle and metallic patterns that we all love! Once the pieces have cooled we will show you how to clean them up, and you will leave the workshop with full bellies, content hearts, and 2 beautiful new Raku pieces!
Date: Saturday, October 21st, 2023
Time: 10:00am-1:30pm
Location: The Camp's Home in Gray, ME
BYOB or Wine (We will provide plain Seltzers)
Workshop Schedule:
10:00pm-11:00am: Welcome, instruction on glazing, and time to glaze + decorate your pots

11:00am-1:00pm: Load and fire the kiln - while the kiln is firing we will eat

1:00-1:30pm: Pull the pieces from the kiln and clean them up 
Your Choice of Pizza - Margherita or Peach, Basil & Ricotta drizzled with a balsamic glaze 

A Fresh Seasonal Salad

Orange Olive Oil Gelato with Blackberry Compote 

(All handmade by Joe Camp and served on our beautiful Campfire Pottery Dinnerware collection!)
An email will be sent a few days before the workshop with more detailed information, the address, as well as a rain date option if needed. 
We hope to see you there! 
xo,
Kristen + Joe Camp
Length:
Width:
Height:
Volume:
Raku plus Pizza Equals a Terrific Experience!

The 8/12/2023 Raku + Brick Oven Pizza workshop was a totally enjoyable event. Kristen and Joe were very welcoming and definitely helpful to this participant who had no idea what she was doing! It was convenient to have already fired pieces to work with - this saved time and allowed the 3.5 hours long workshop to run smoothly and on time. The Raku decorating, glazing, and firing experience was fascinating. Joe's brick oven pizza was delicious - and served at a beautifully set table. If this workshop is offered again, I hope I can attend. I have much more confidence in the process and feel assured that my focus and technique will be much improved and yield a good final result (BTW: The 2 pieces I "created" at this event have received multiple praises) . Thank you for a wonderful experience!
Reviews Loaded
Reviews Added