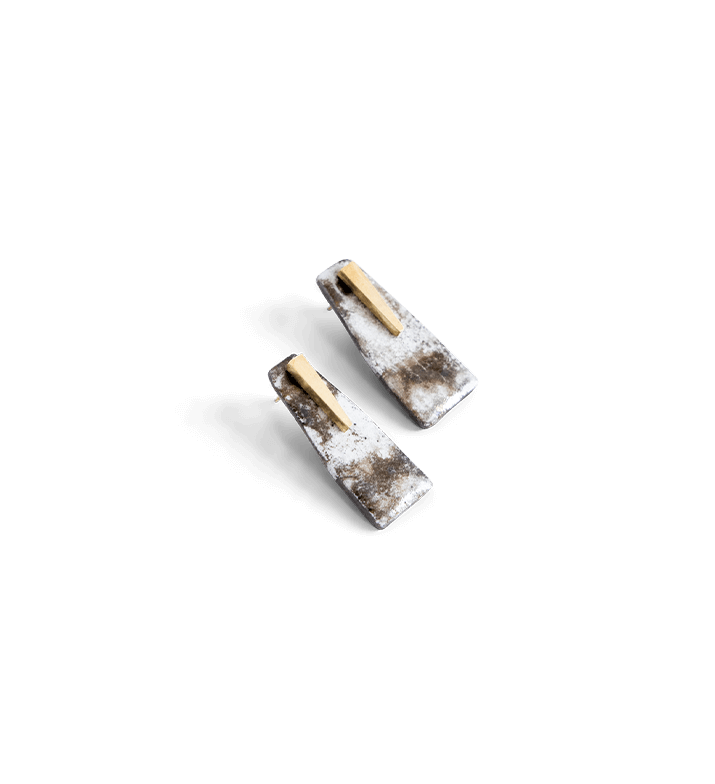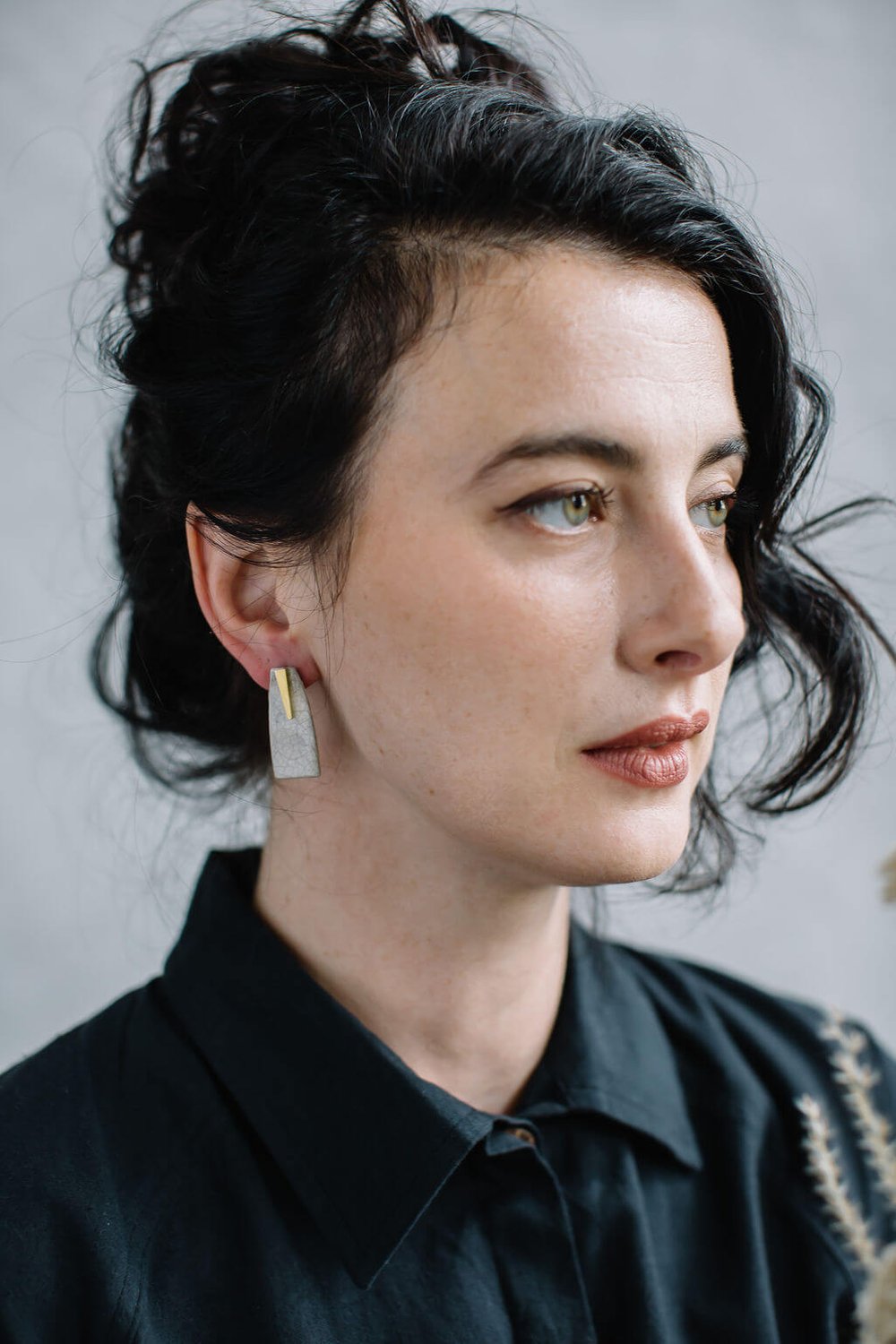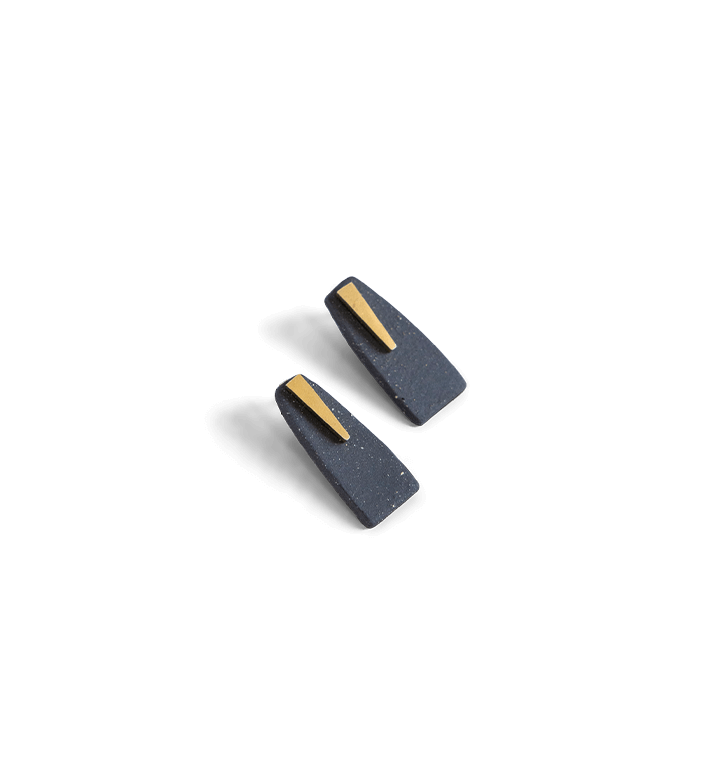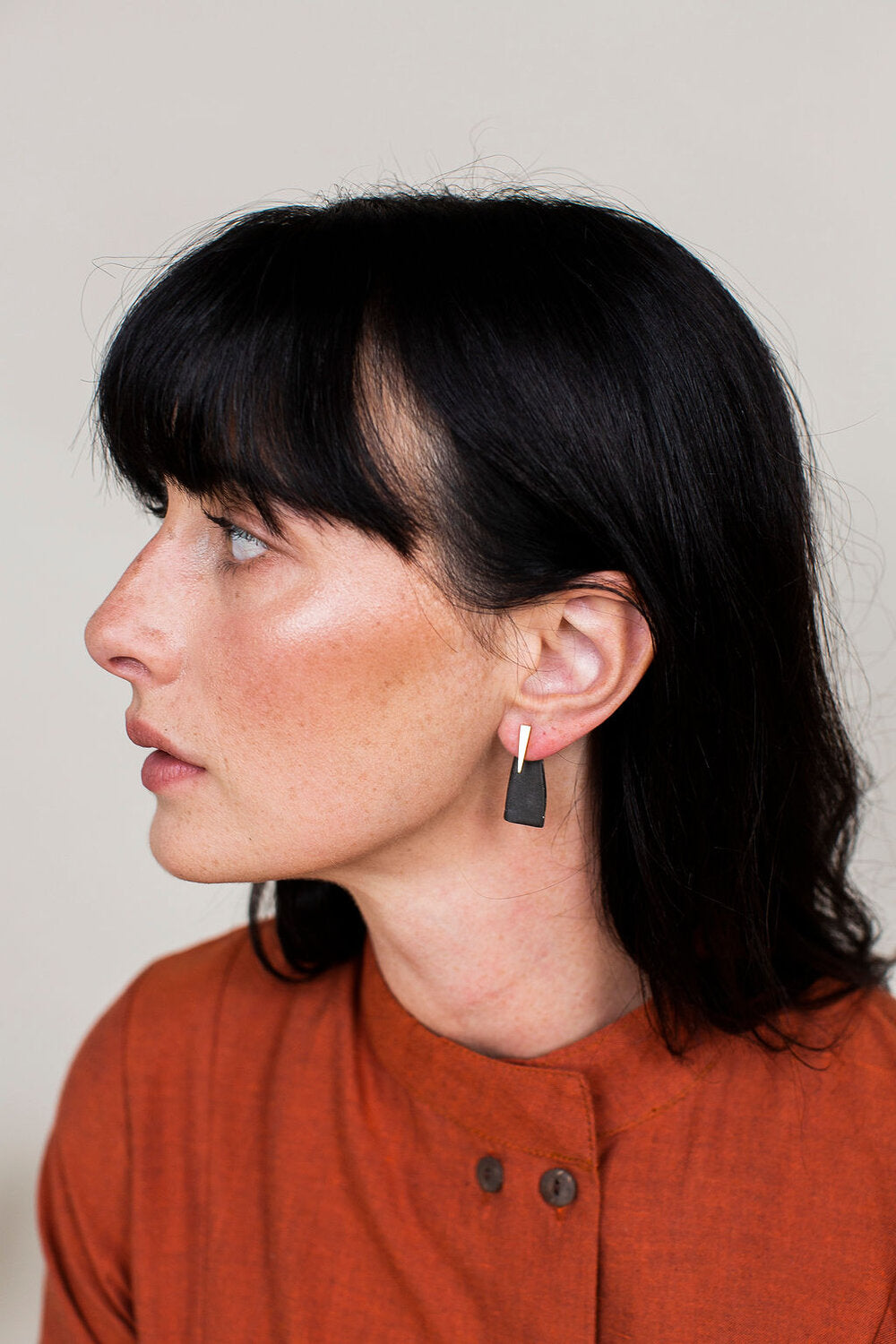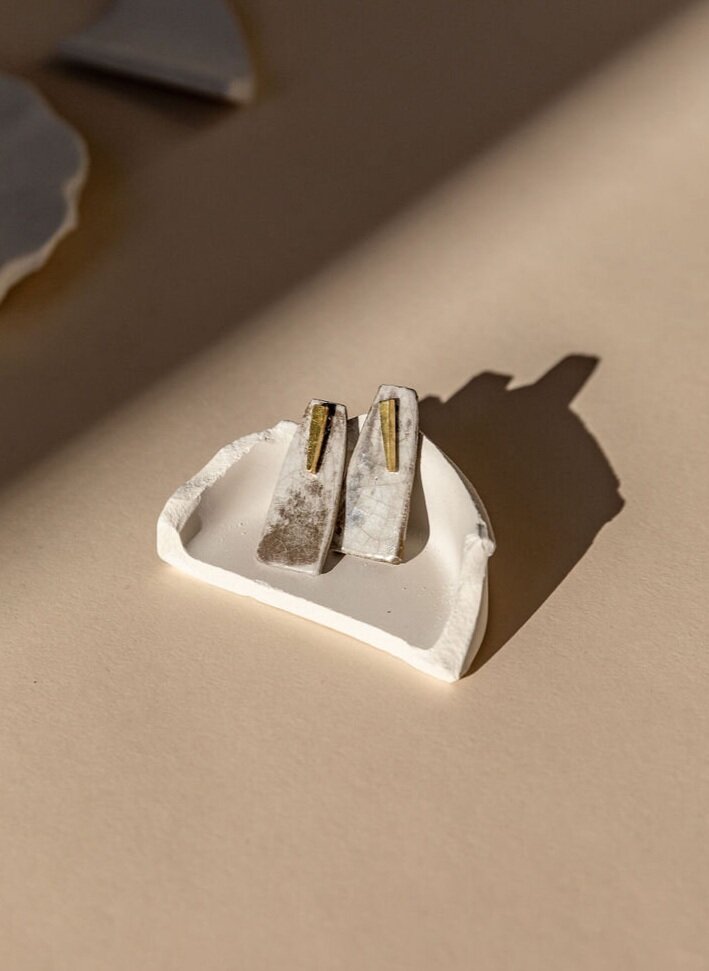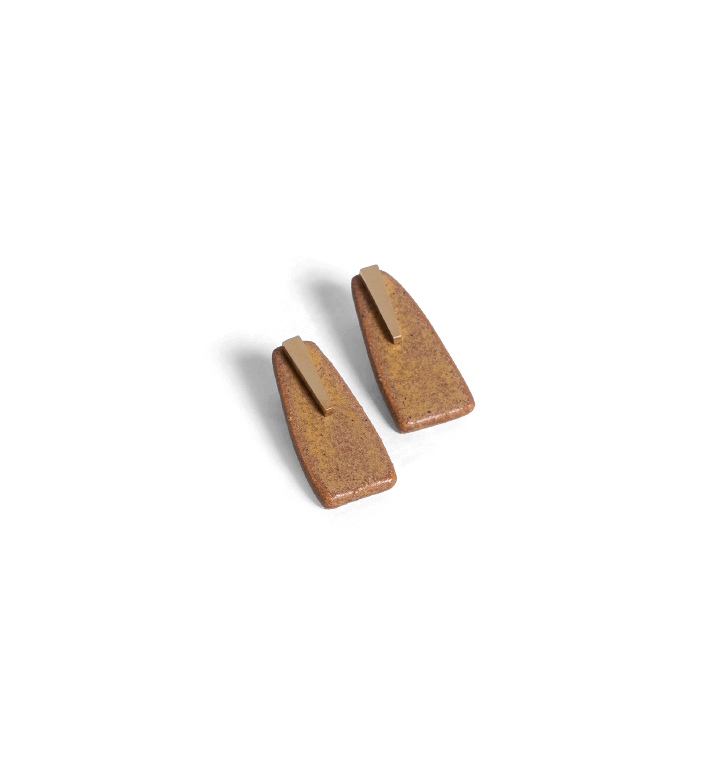 These powerful, pillar-like 2-in-1 Earrings are the perfect combination of brass and earthy ceramics. The unique piece of Campfire pottery that serves as the base for this pair of earrings, paired with the hand-forged brass studs, make these truly one-of-a-kind. Wear the two pieces together or wear the brass stud alone! Due to each piece being handmade, differences can be expected and embraced, especially with our Raku selection, no two pieces are the same.
Stud is approximately .5 in long, .1 in wide with a slight taper.

Ceramic piece is approximately 1.5 in long, with a taper from .25 in to .5 in wide.
This piece is a part of the Campfire Pottery / MULXIPLY collaborative jewelry collection. Each item in this collection was carefully handcrafted by master artisans: the metals in Nepal and the ceramics in Westbrook, ME. This collection can be viewed at our collaborative retail space at 5 South St., Portland, ME.

Length:
Width:
Height:
Volume: