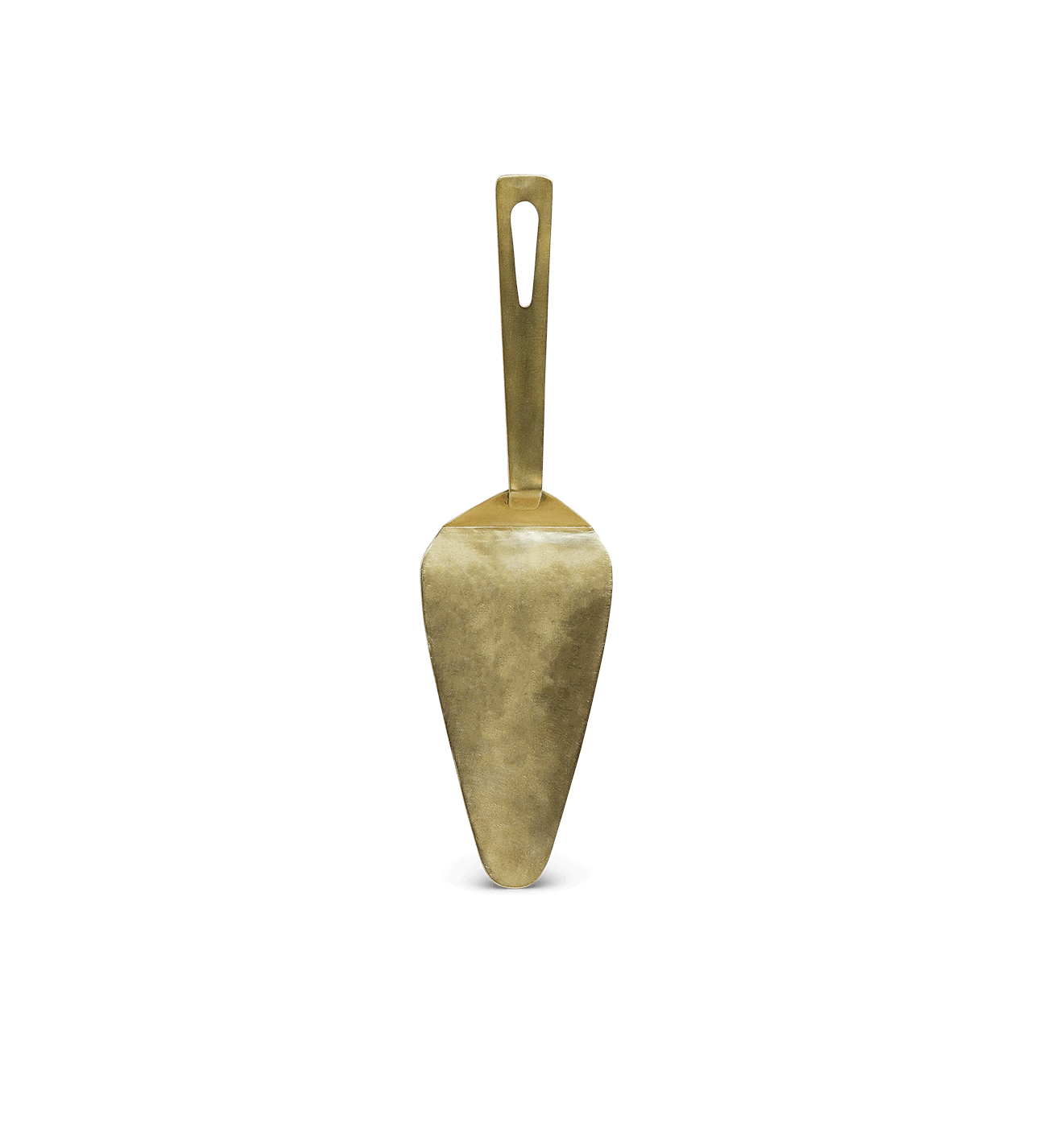 This modern Pie Server is an eye-catcher and will only make your homemade pies more delightful. Strong and minimal this is a beautiful gift to present to any host or hostess, but don't forget to buy one for yourself as well!
This utensil is designed by Campfire Pottery X Mulxiply and made collaboratively by master metalsmiths in Nepal. 
Made entirely by hand, slight variations make each piece truly one of a kind.
Handwash with mild detergent. Dry immediately. Dishwasher not advised.

Brass is a natural metal and will tarnish with age and use. To return brass to its original luster, use a polishing cloth with brass cleaner.
Length: 10.25 in
Width: 3 in
Height: 1 in
Volume: