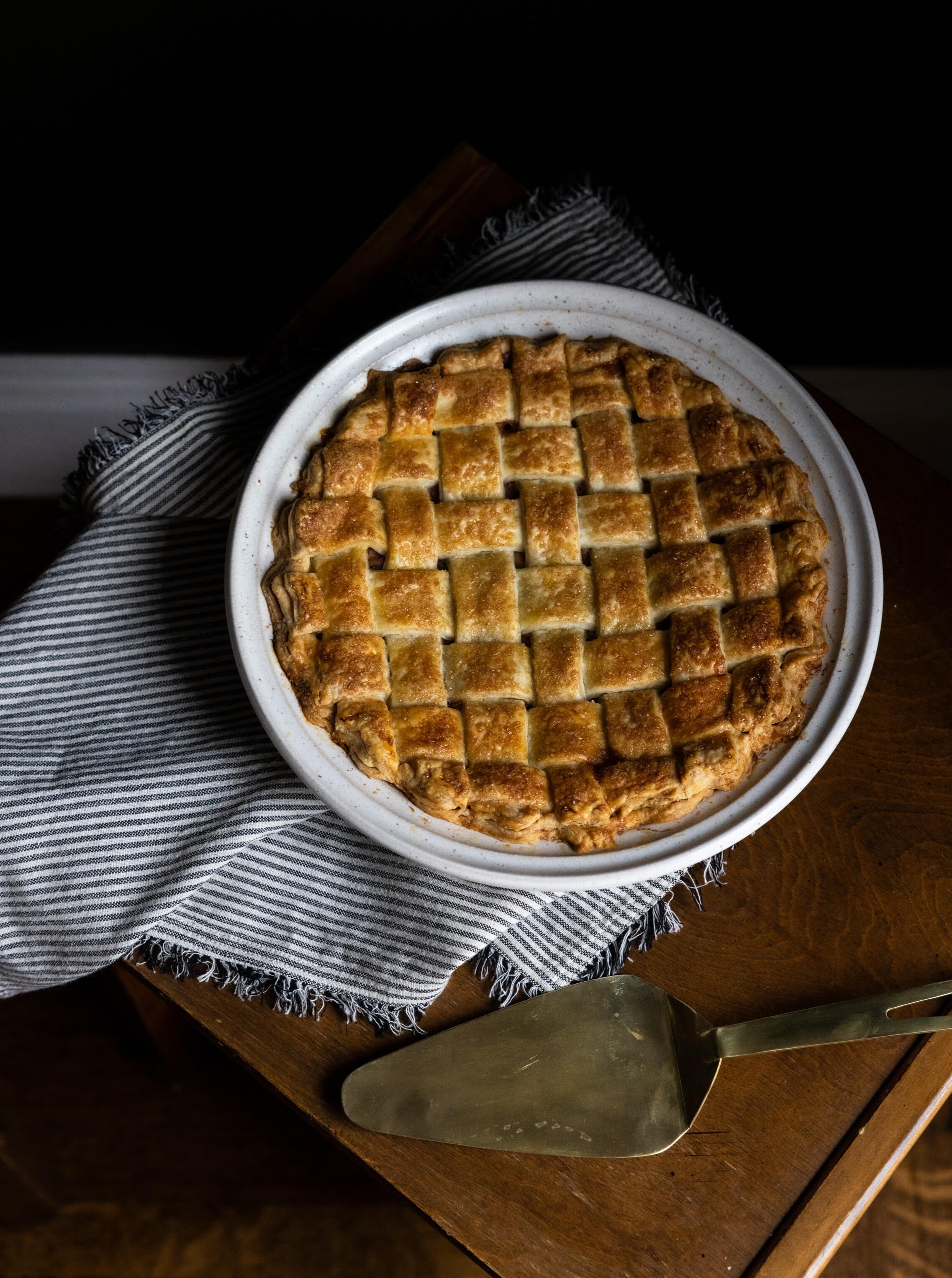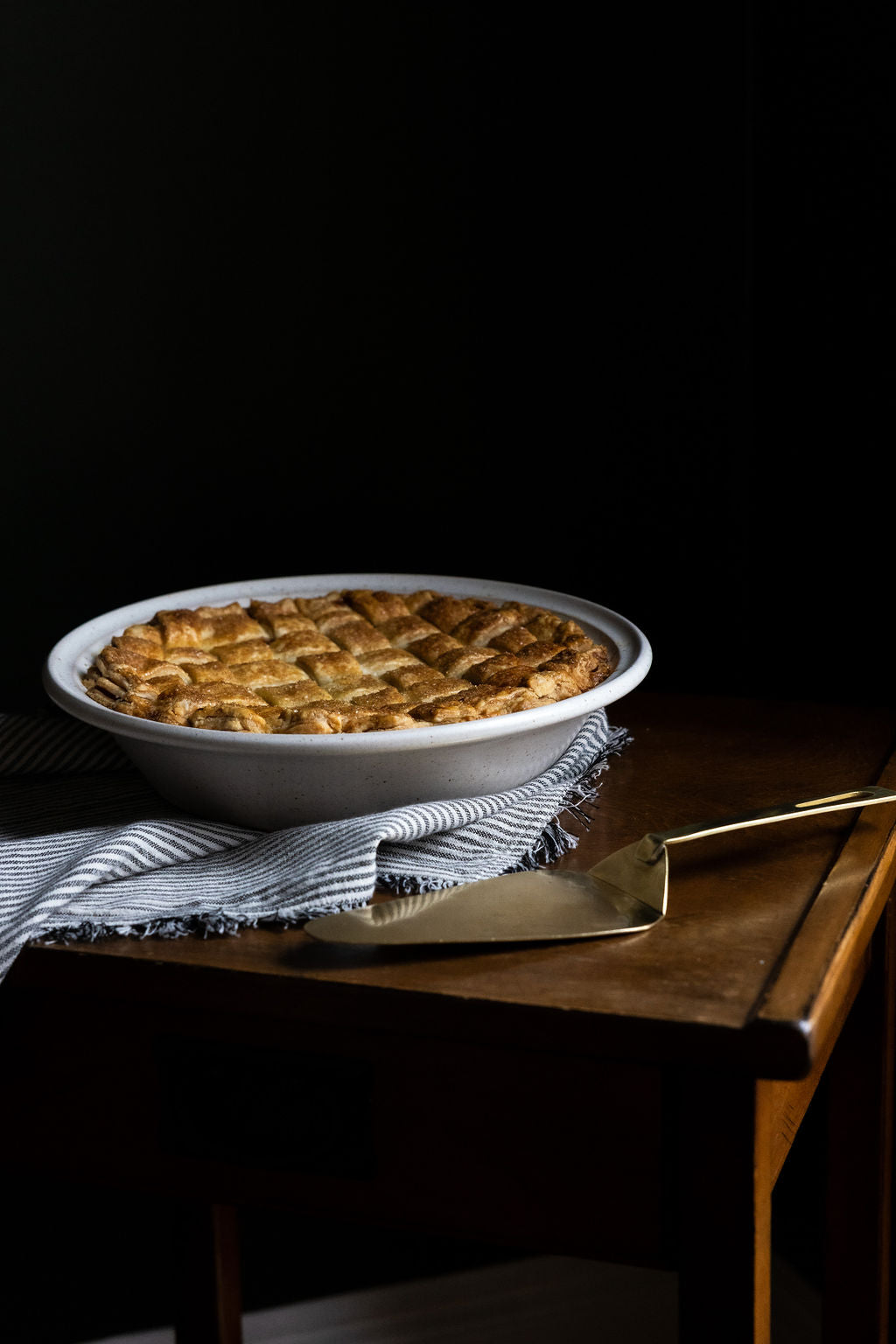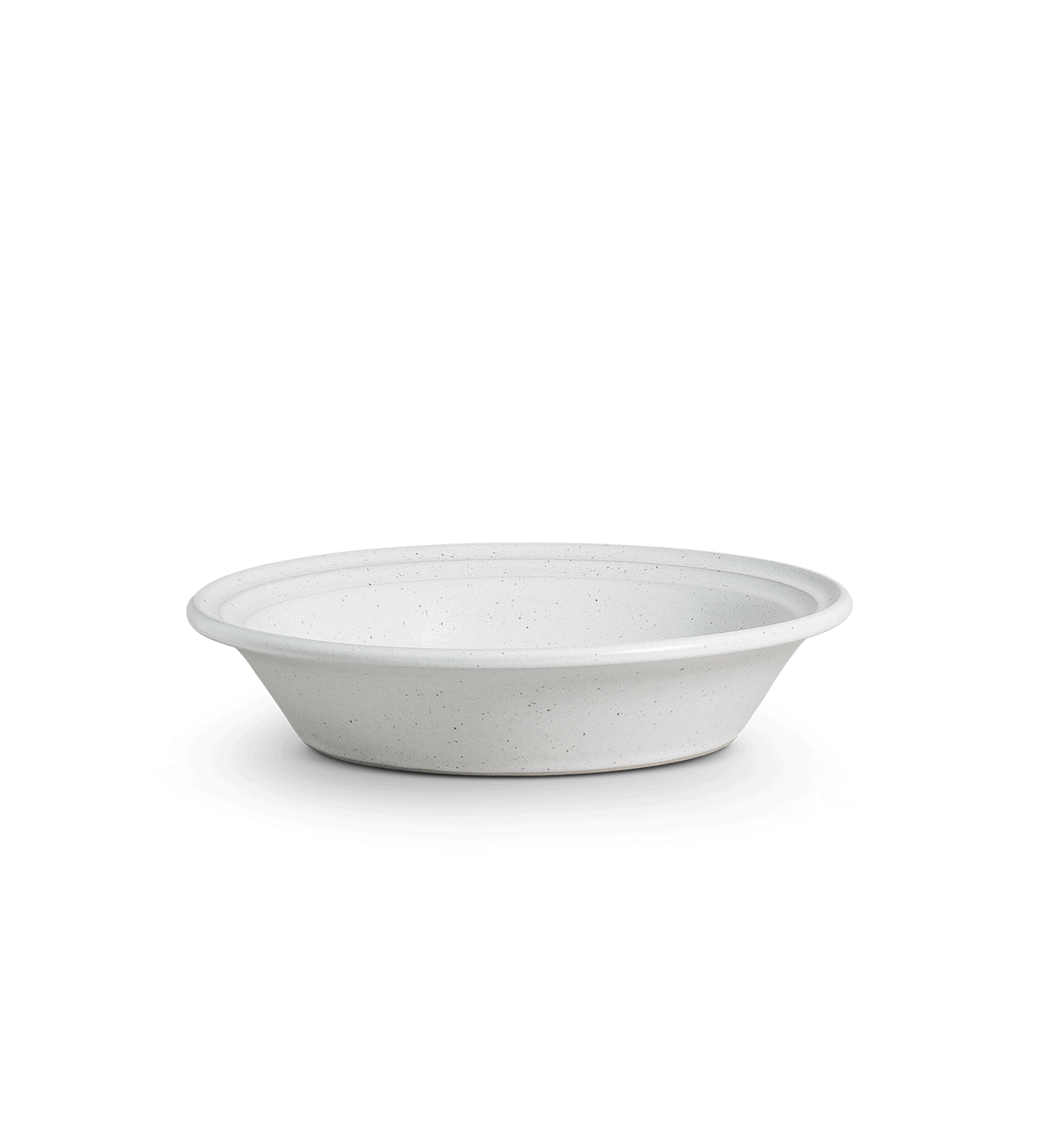 Our Pie Plate will create a picture-perfect frame for whatever pie you choose to bake next! It is hand-thrown on the potter's wheel and glazed in our durable Lunaria semi-matte glaze. This pie plate has gone through rigorous testing and is oven safe! We recommend going from room temperature to hot oven, to reduce the likelihood of thermal shock which can cause your pottery to crack.
Inside dimension: 9"
Designed to inspire artful gatherings with family and friends from dawn to dusk. We hope that Campfire ceramics become a ceremonial part of the day—from a morning cup of coffee to evening dessert.
Each of our pieces are handmade in Maine, one piece at a time, and will vary slightly. Slight differences can be expected and embraced.
Dishwasher & Microwave Safe, and Oven Safe

Length: 11 in
Width: 11 in
Height: 2 in
Volume: