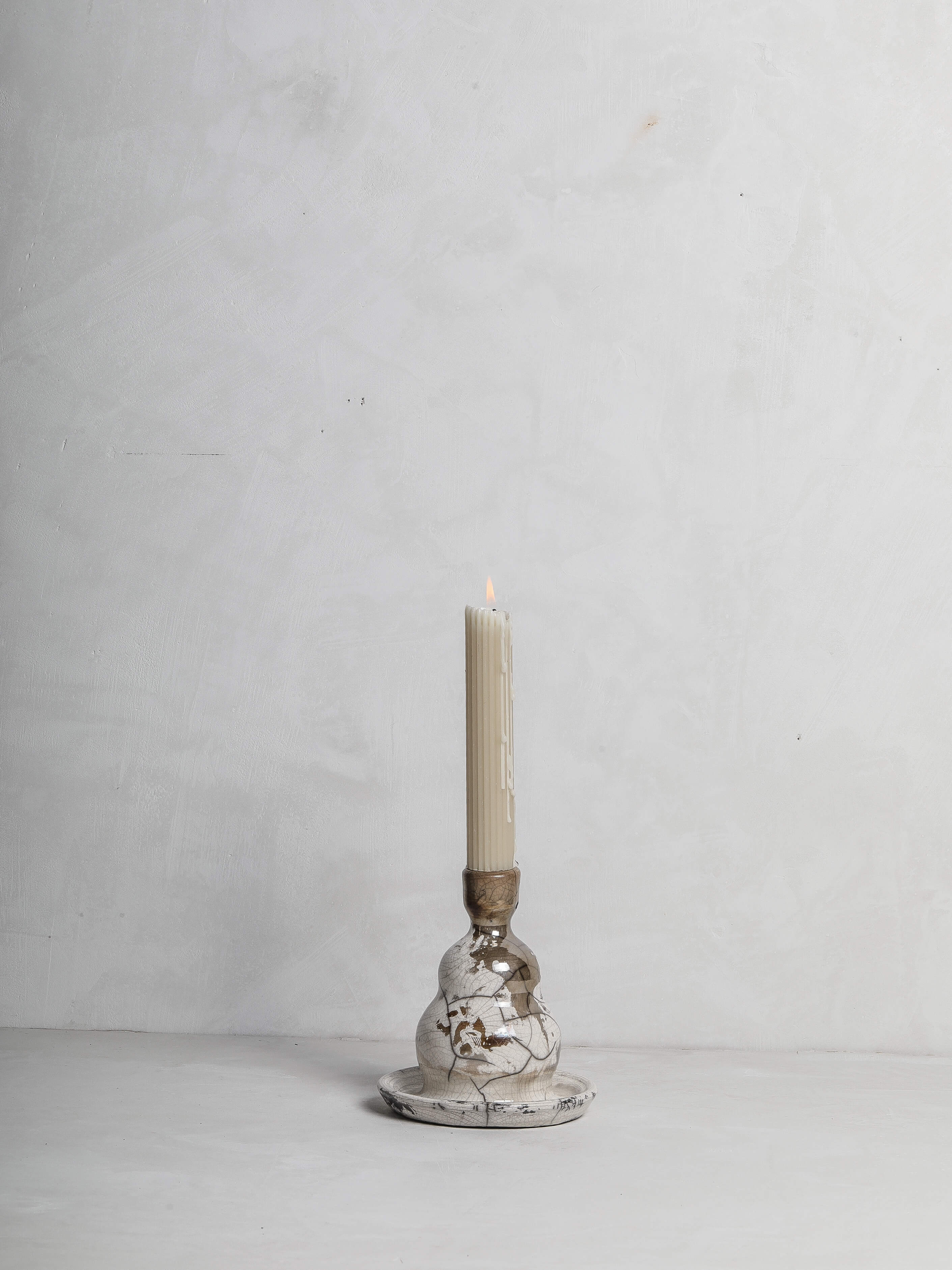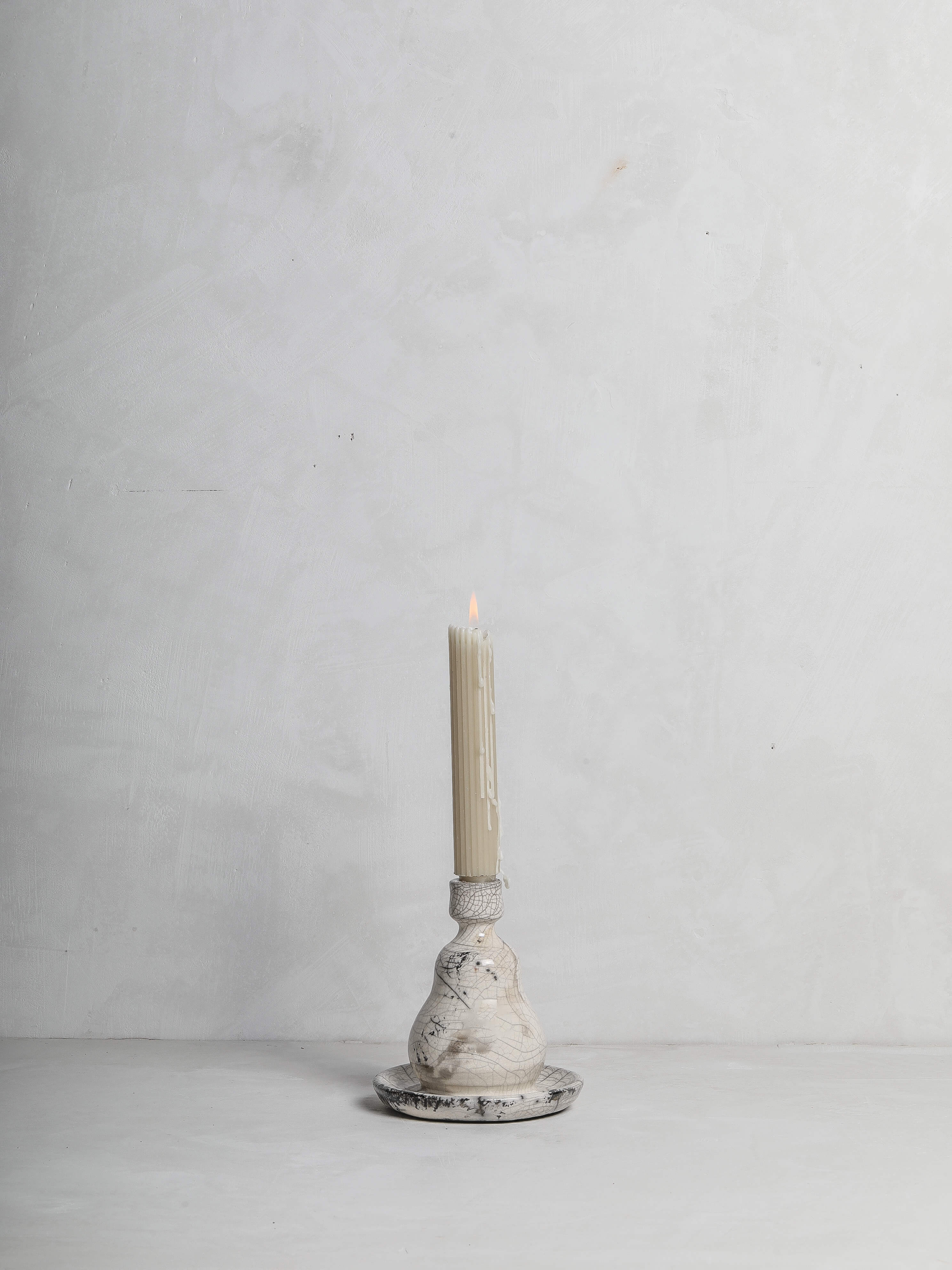 Raku Pear Candlestick Holder
Each piece is fired in the traditional Japanese Raku technique, making each piece truly one of a kind.
Option A: is 7 inches tall and  B & C. are 5.75 tall & all three are 5" wide
These candlestick holders fit a standard 7/8" base candlestick. Pictured with 10" FANCY TAPER CANDLES from The Floral Society in Parchment. 
Length:
Width: 5 in
Height: 5.75 in
Volume: