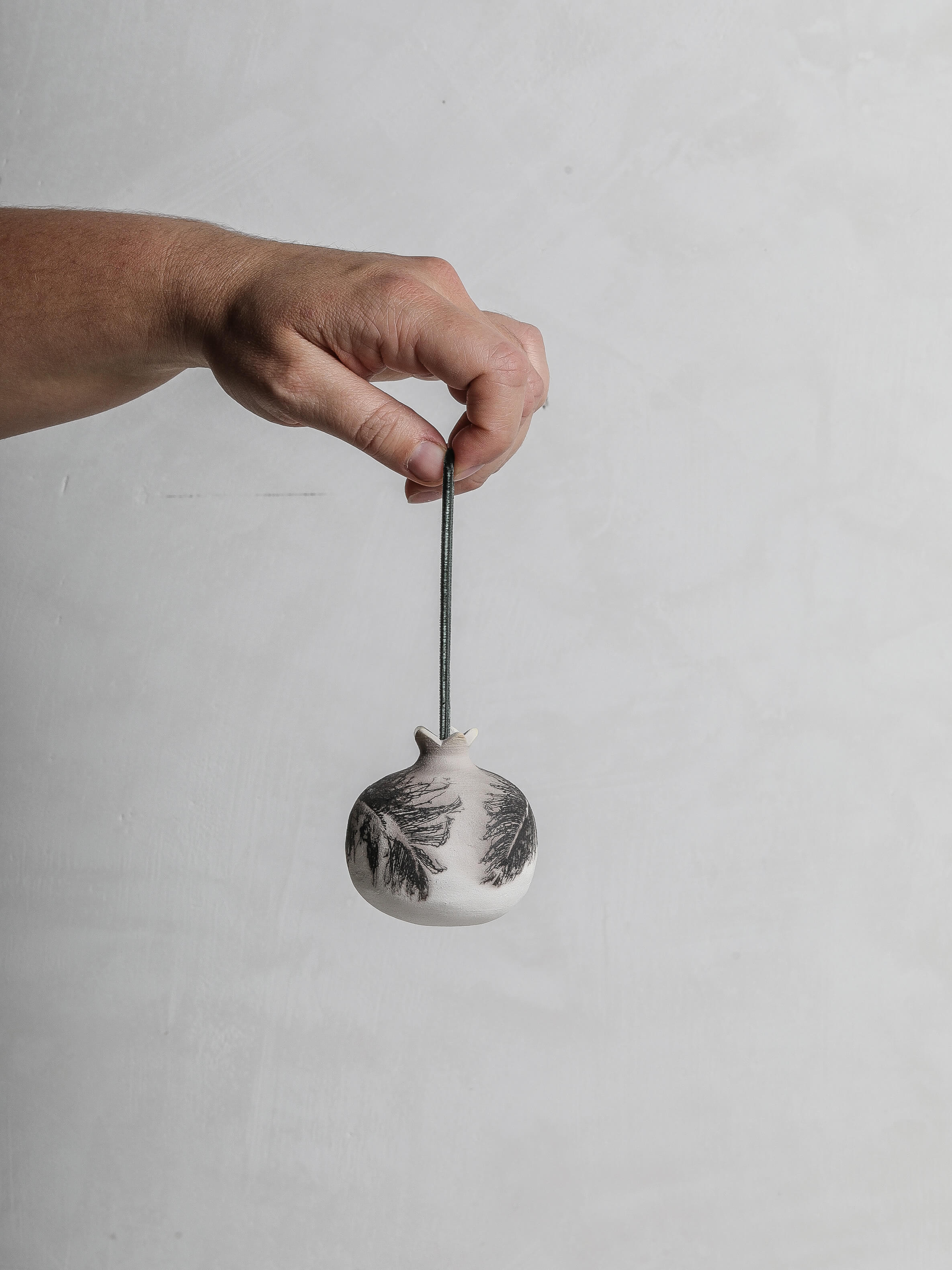 Naked Raku Pomegranate Ornament
Each piece is fired in the traditional Japanese Raku technique, making each piece truly one of a kind.
Naked Raku is a technique where you leave the clay raw and apply feathers, horse hair or drizzles of honey to the piece as it's pulled from the kiln leave a burn mark in it's shape. The pieces are then waxed and burnished to seal it. 
Length:
Width: 2 in
Height: 2 in
Volume: