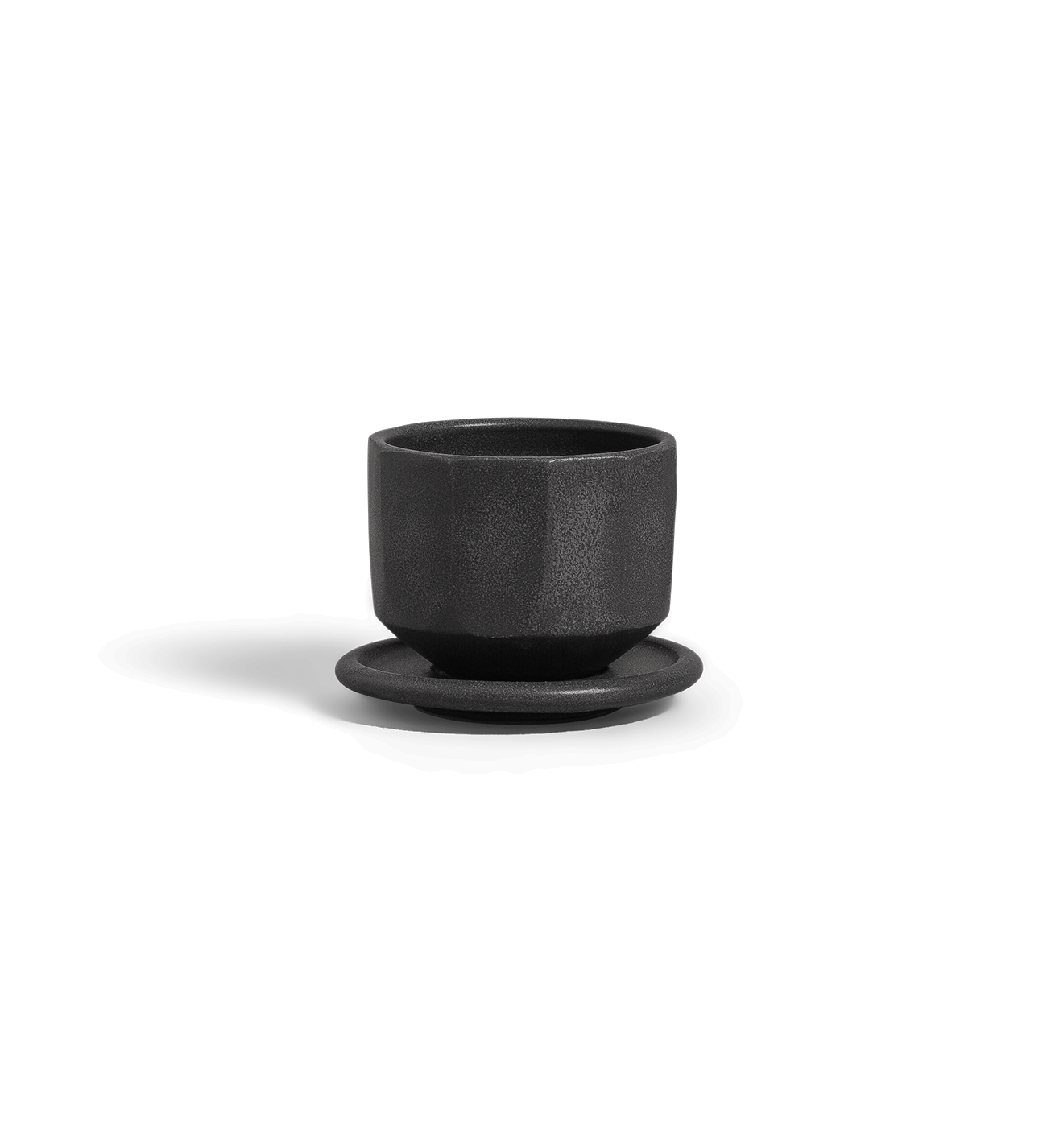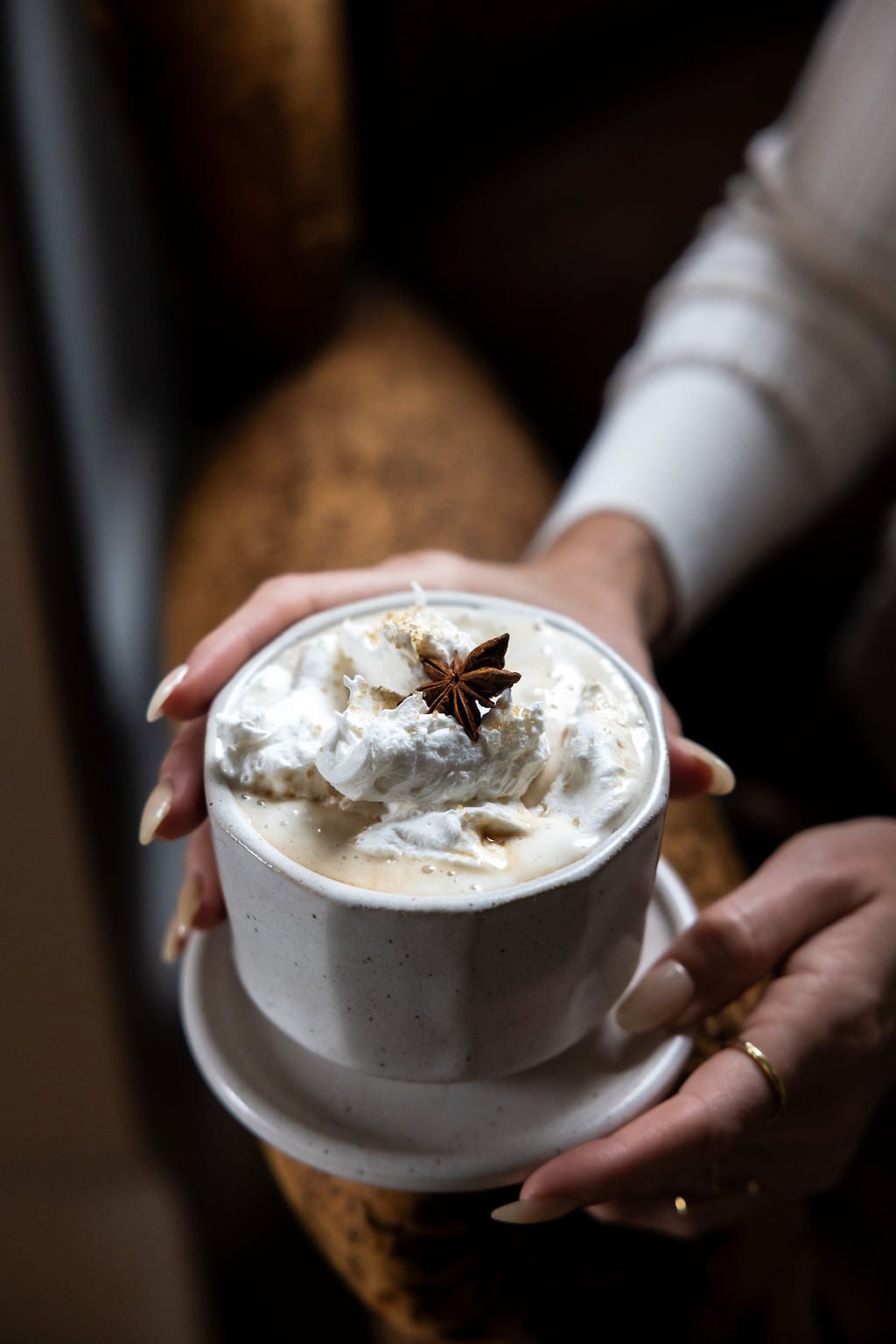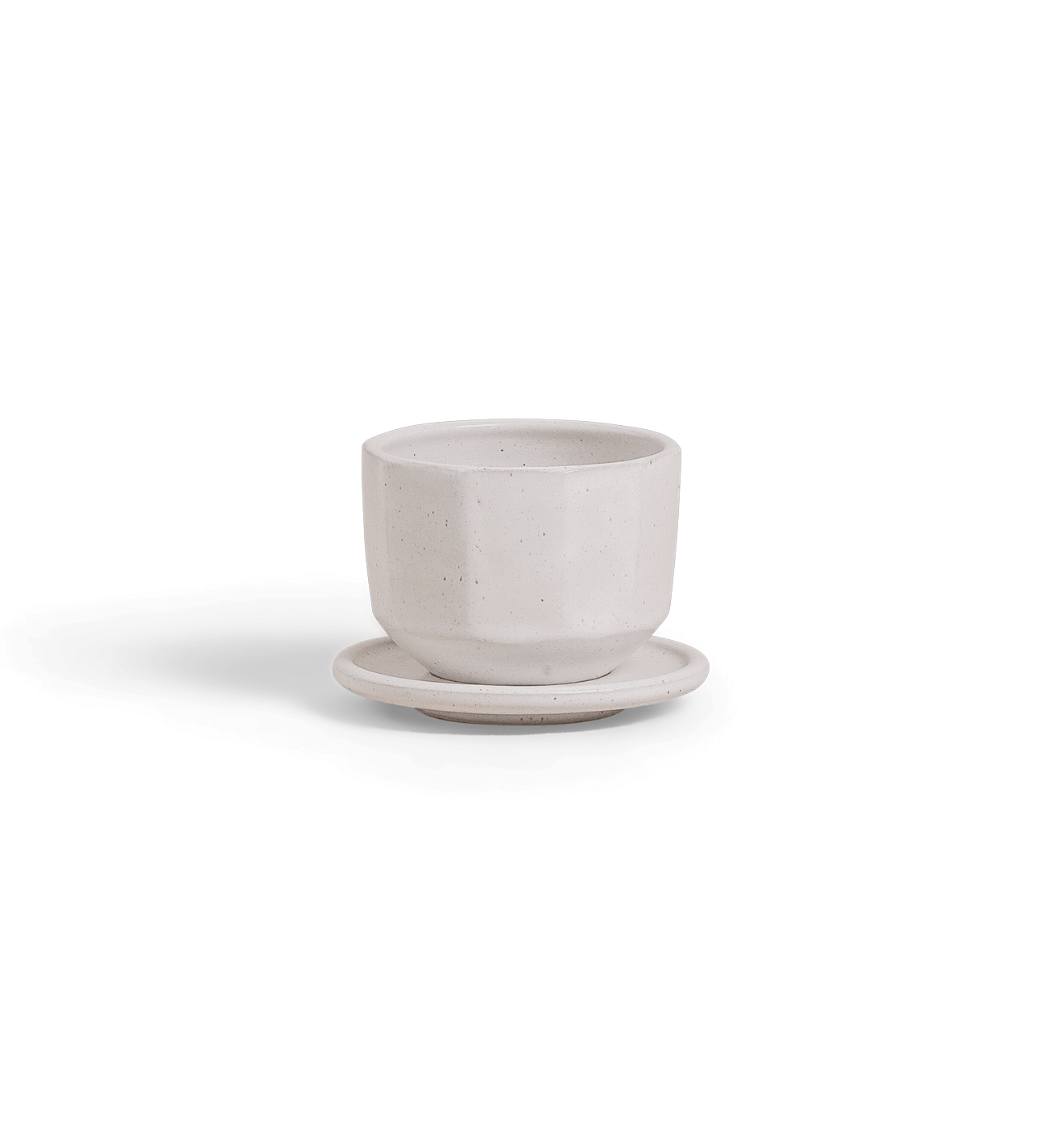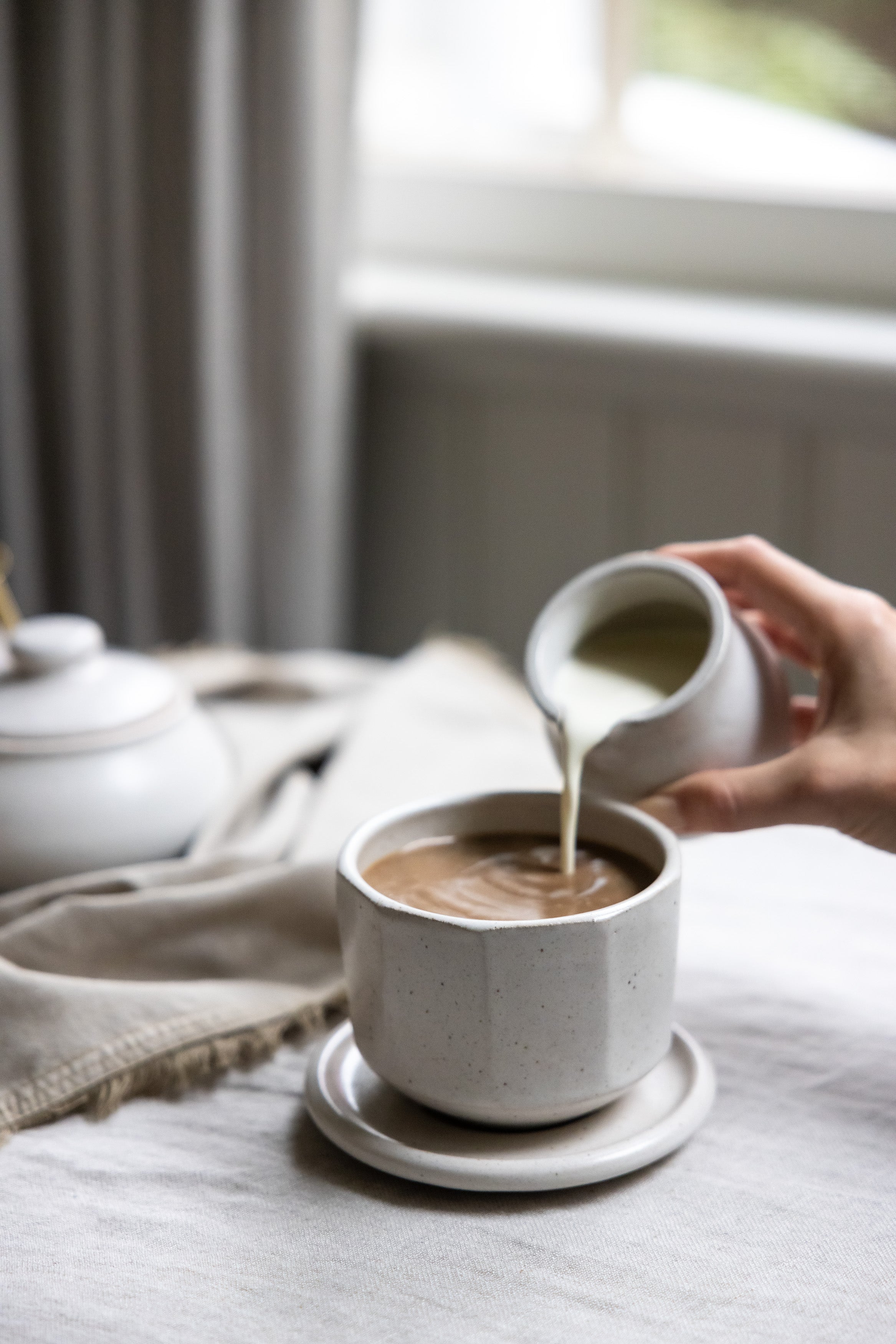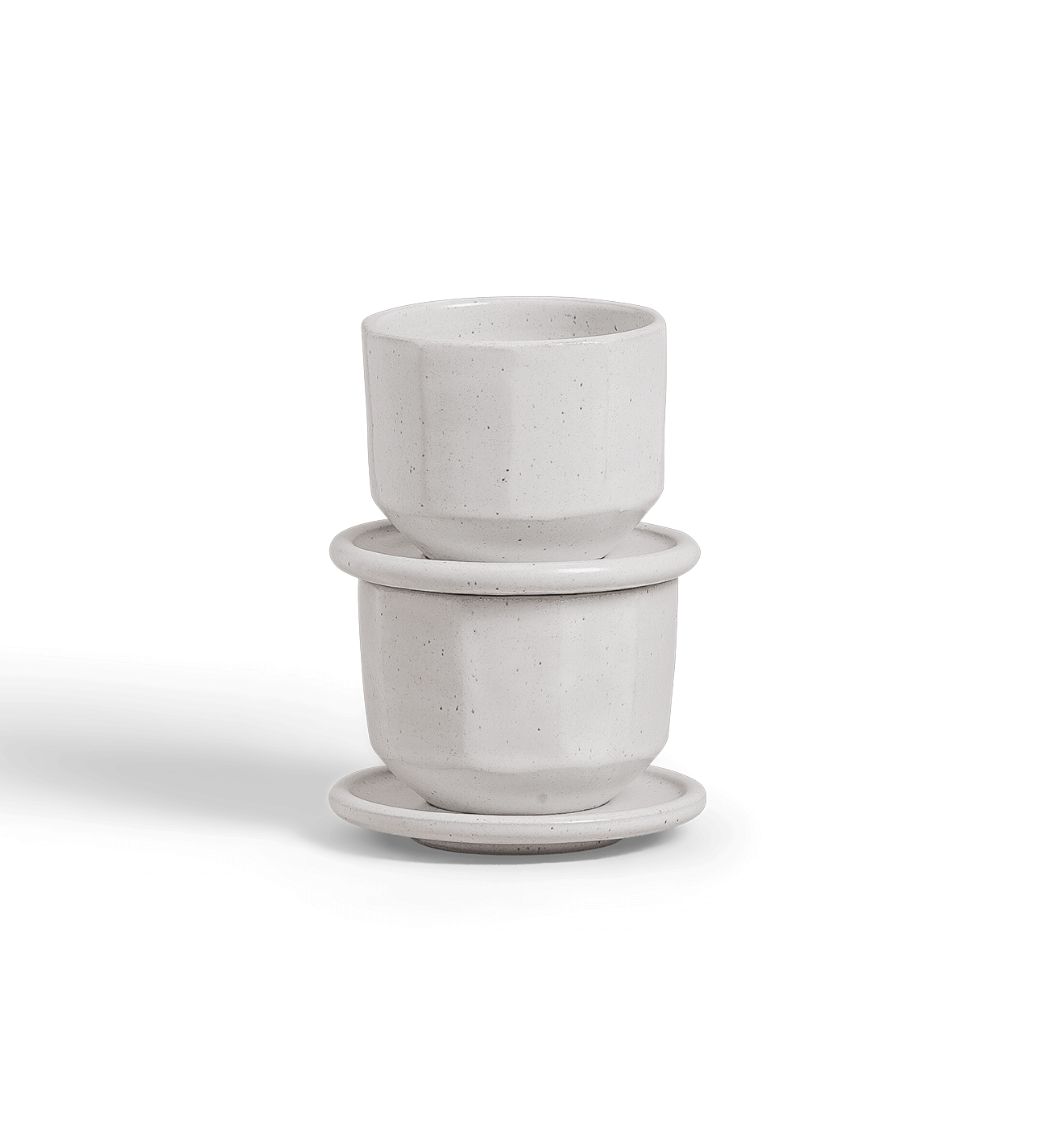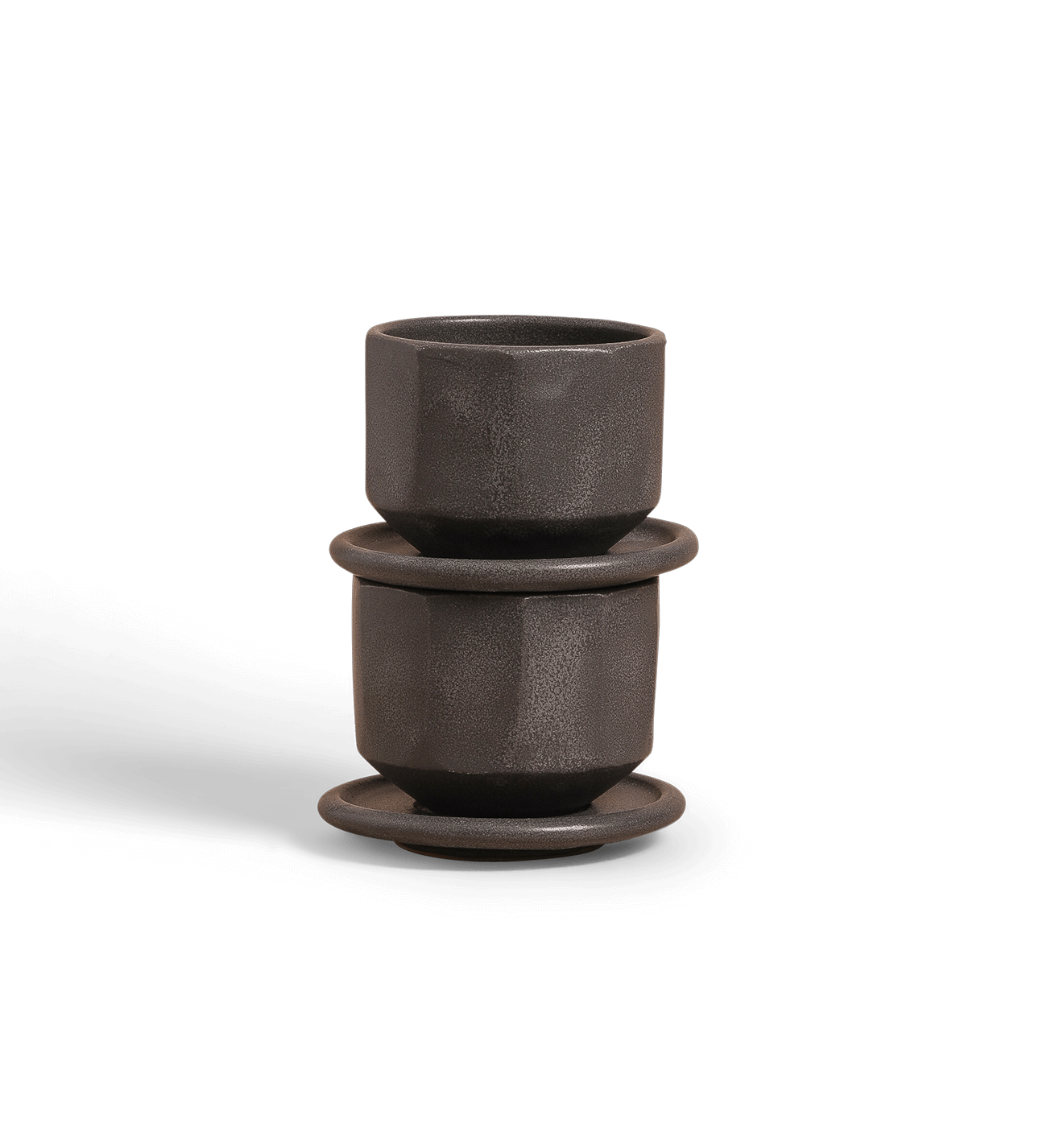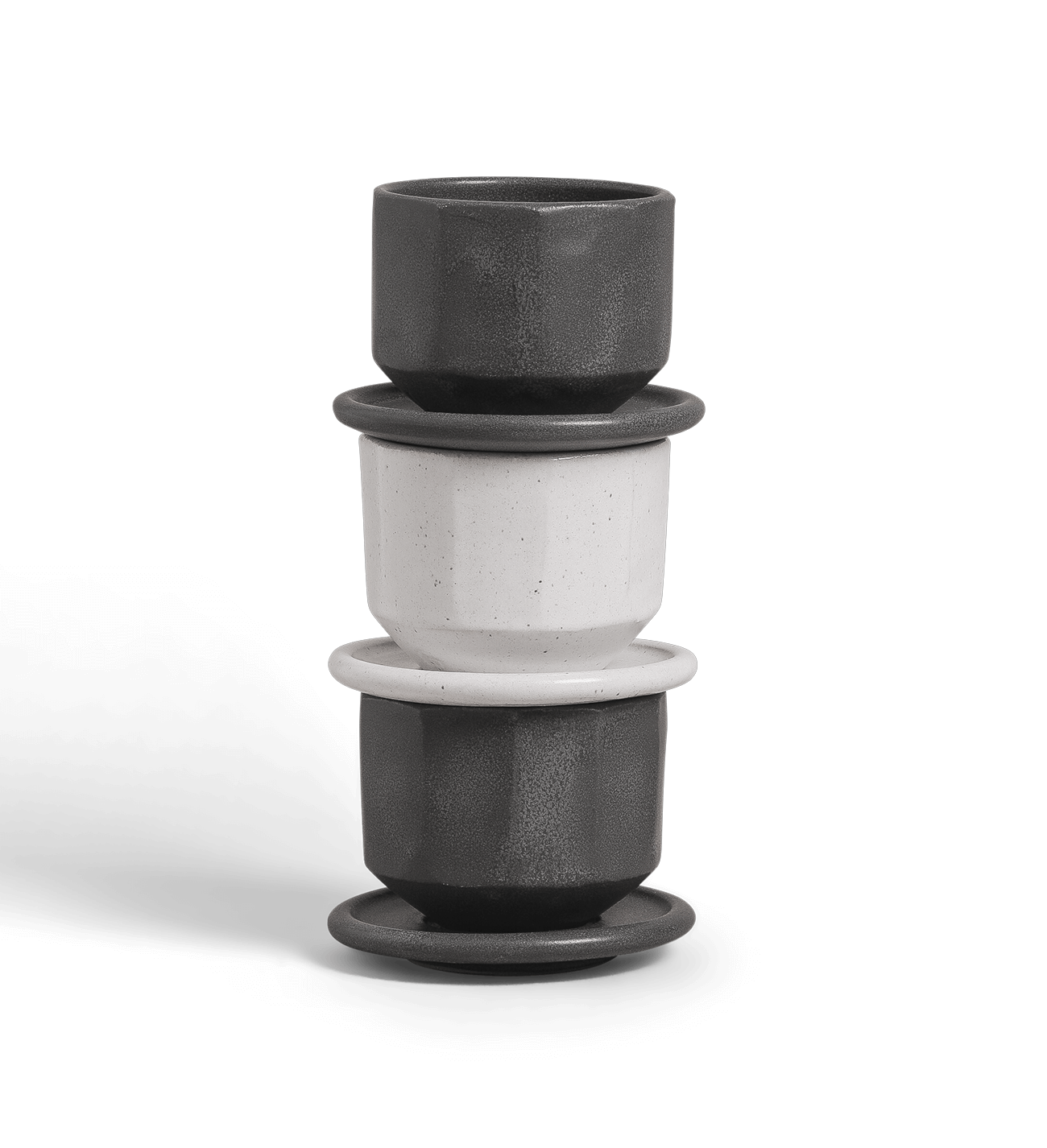 Designed for Bread & Friends, a local cafe here in Portland, ME, these cups have been a huge hit! Now you can make lattes at home in these perfect handmade cups. Each one is hand faceted creating that special look and feel.

Latte Cup and Saucer are sold as a set.

Dimensions: Cup 3" tall x 4" diameter / Saucer .5" tall x 4.75" diameter
Each of our pieces are handmade in Maine, one piece at a time, and will vary slightly. Slight differences can be expected and embraced.
Dishwasher and Microwave Safe, Not Oven Safe
Length:
Width:
Height:
Volume: 14 fl oz