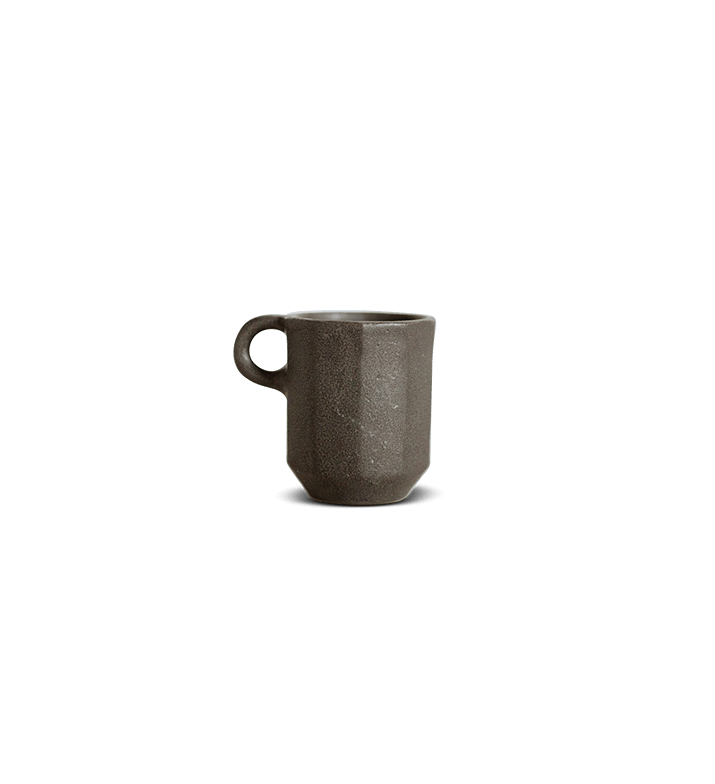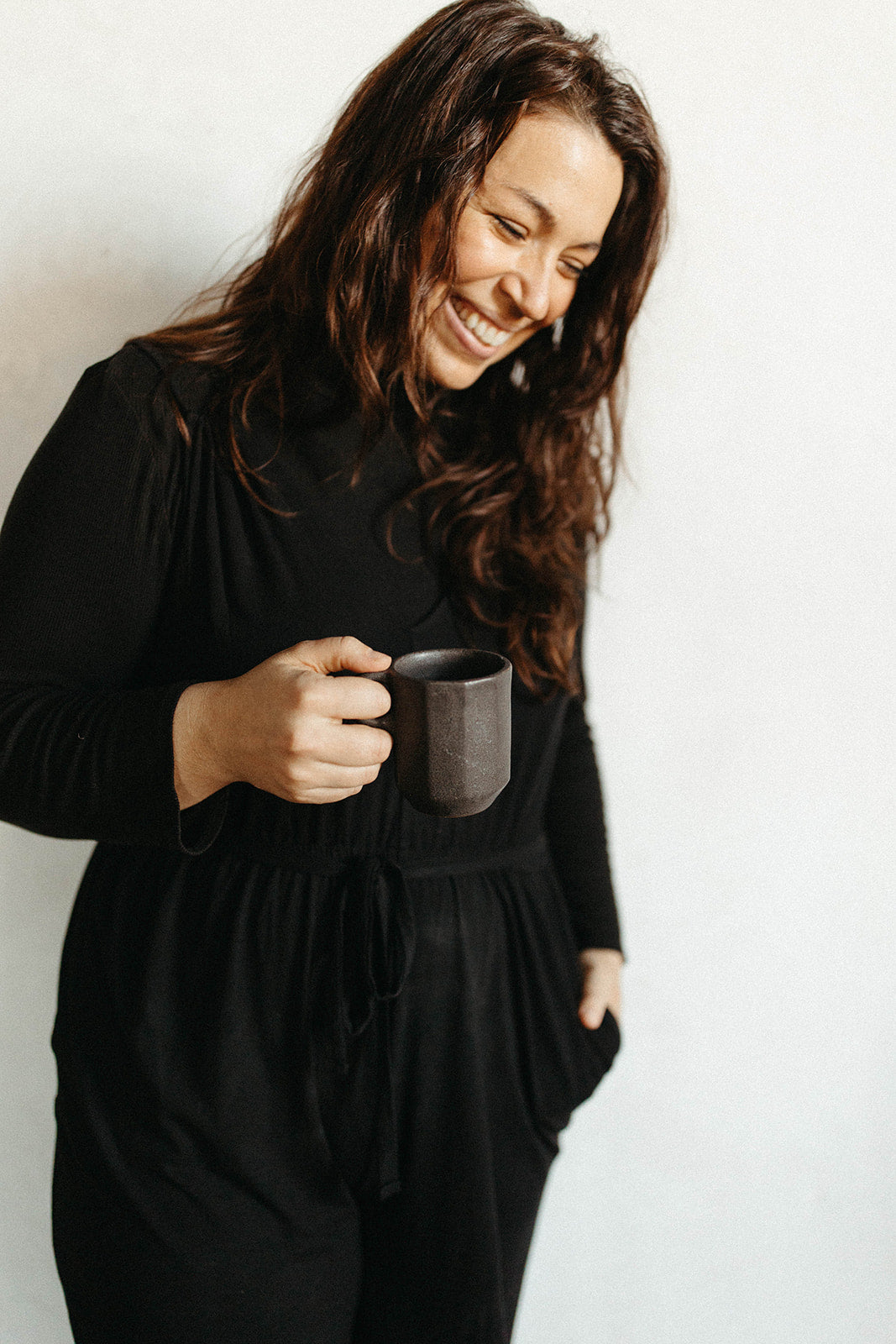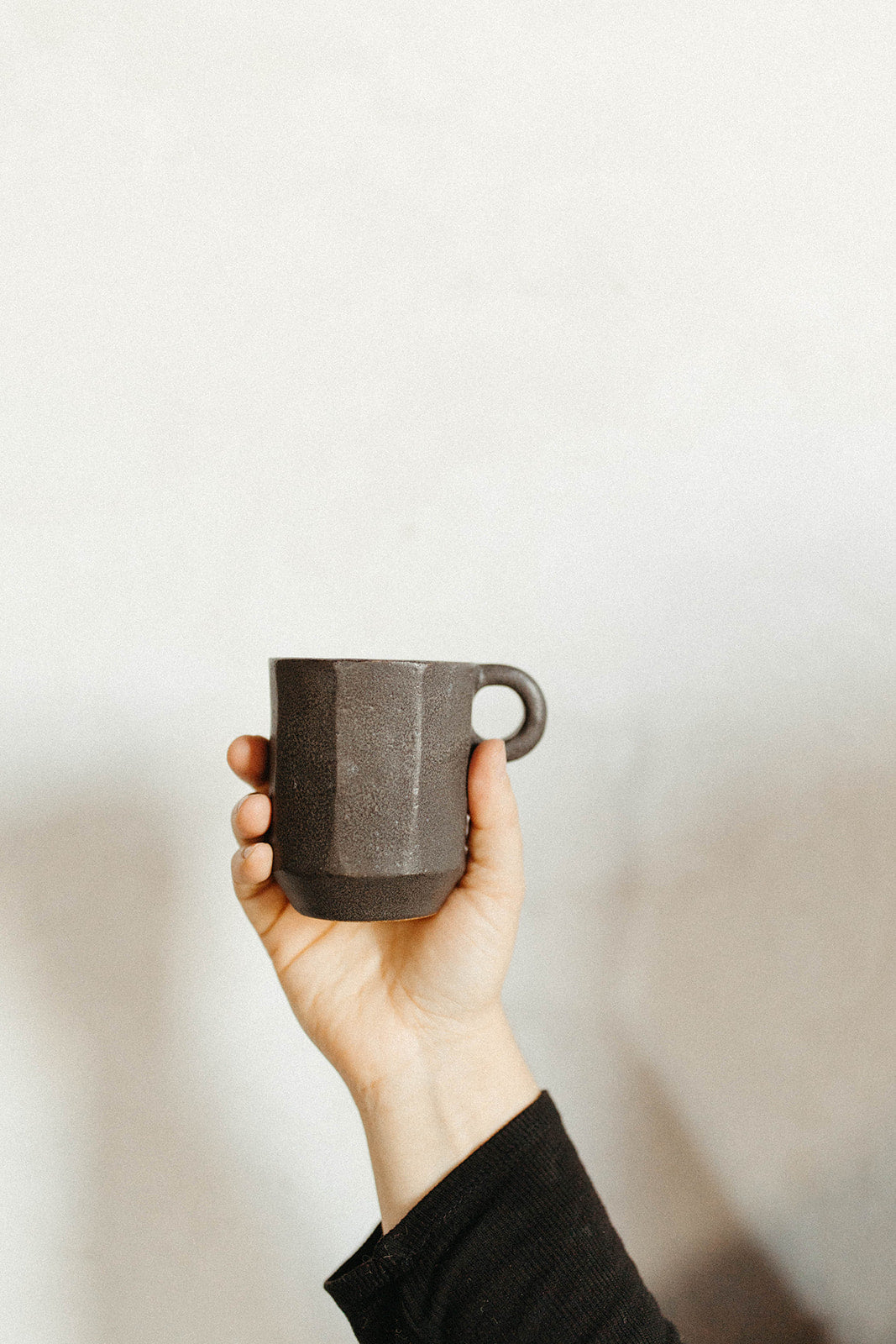 Kristen's Mug was designed to be the perfect Americano Mug. It holds 8 oz. comfortably leaving room for your americano to have some steamed milk or make it an iced americano on a hot summer day. Kristen's Mug is thrown on the wheel and hand faceted to add some special detail. The handle has a nice single finger grip and is glazed in her favorite charcoal glaze. 
This mug is part of a limited edition drop and will only be available while supplies last.
Each of our pieces are handmade in Maine, one piece at a time, and will vary slightly. Slight differences can be expected and embraced.
Dishwasher & Microwave Safe, Not Oven Safe

Length:
Width: 4 in
Height: 3.5 in
Volume: 8 fl oz