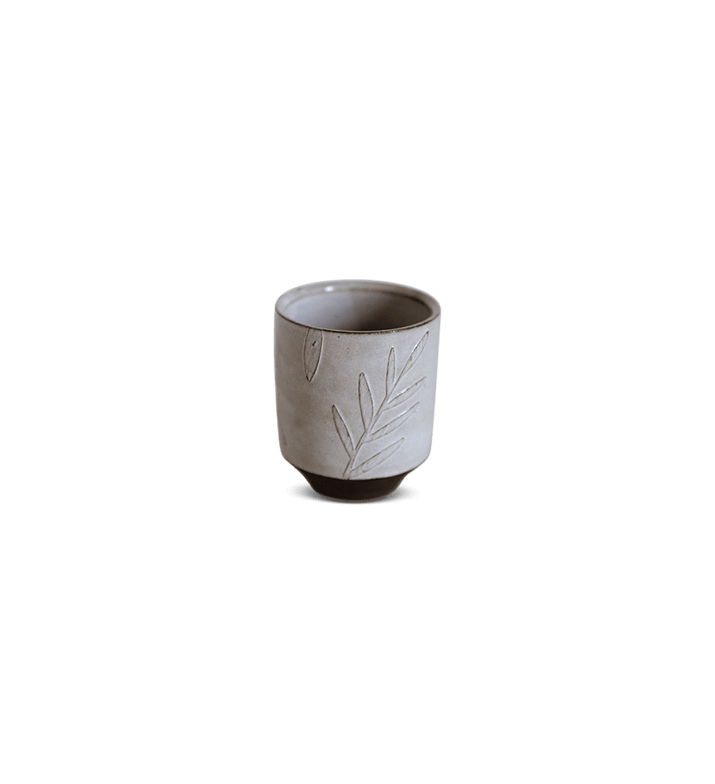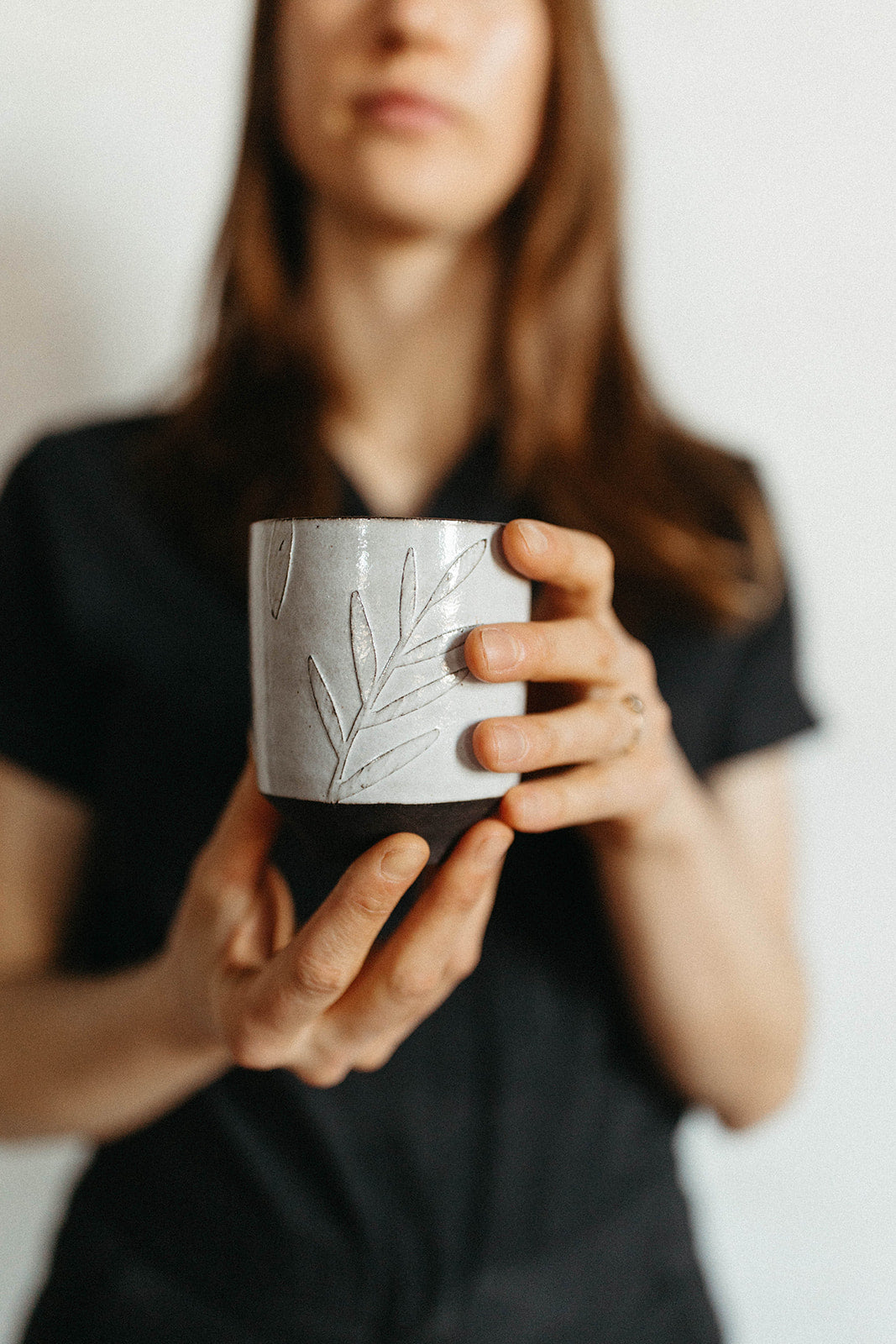 Jess's Tumbler is thrown in a rich, deep brown clay, decorated with hand cut stencils, and glazed with our moody gloss gray. Each tumbler's decoration is entirely unique, no two are the same. This tumbler is the perfect size for your morning juice or evening glass of wine. Jess enjoys her cocktail of choice - a Dark 'n Stormy.
This tumbler is part of a limited edition drop and will only be available while supplies last.

Each of our pieces are handmade in Maine, one piece at a time, and will vary slightly. Slight differences can be expected and embraced.
Dishwasher & Microwave Safe, Not Oven Safe

Length:
Width: 3.25 in
Height: 4 in
Volume: 10 fl oz