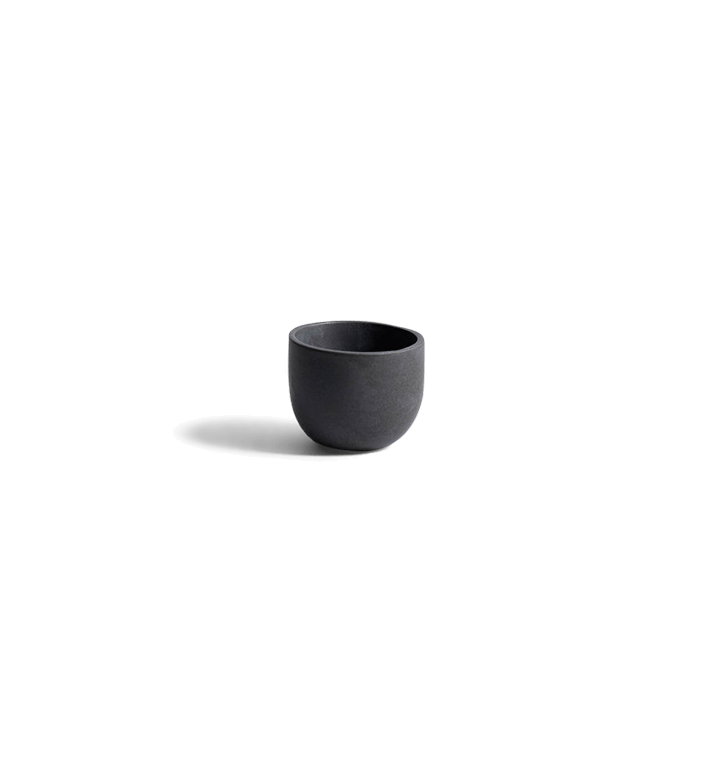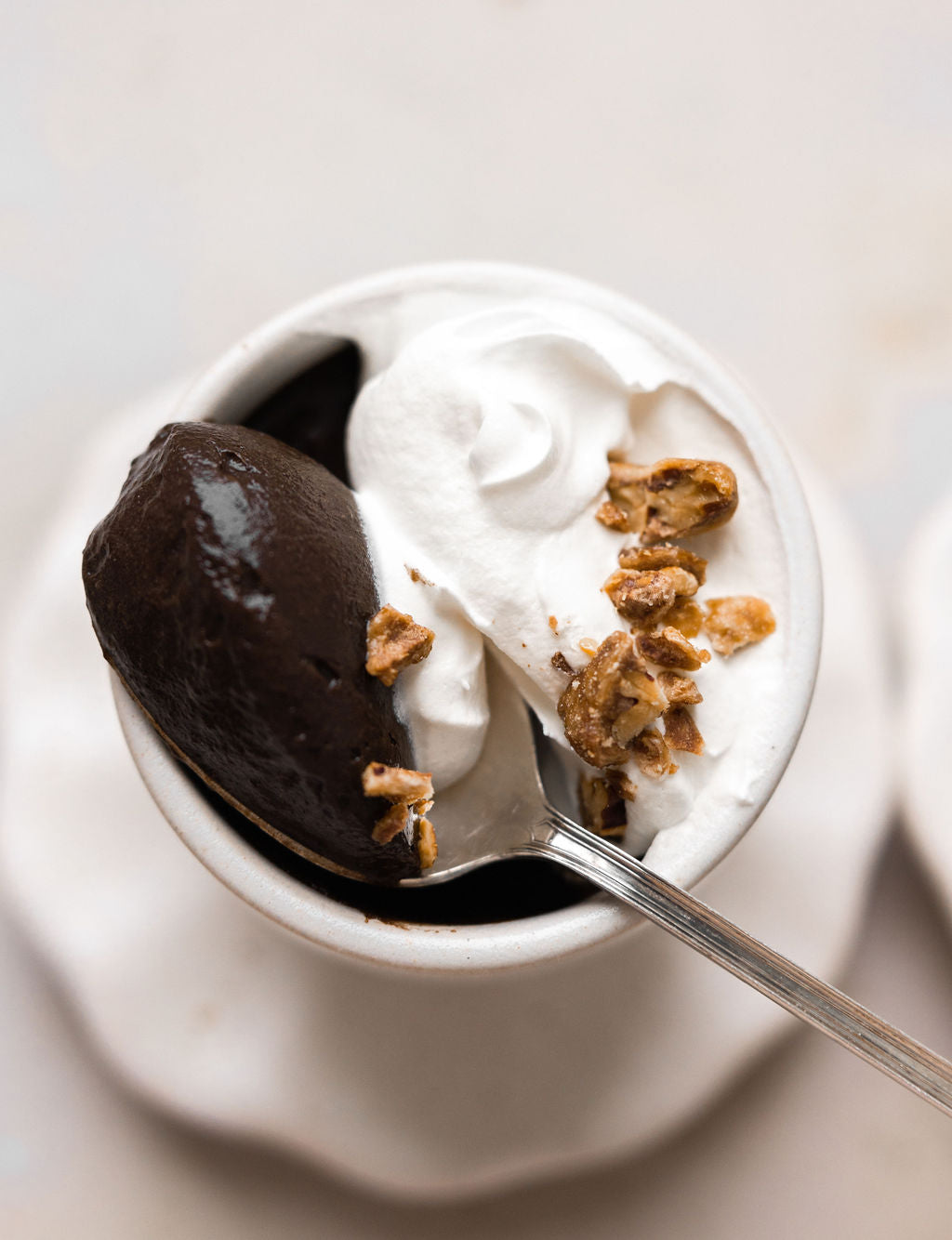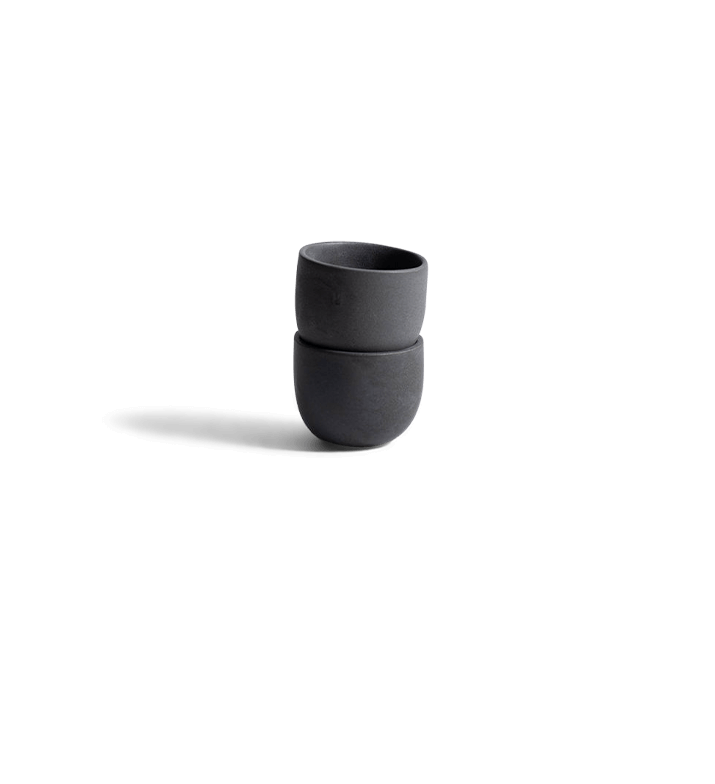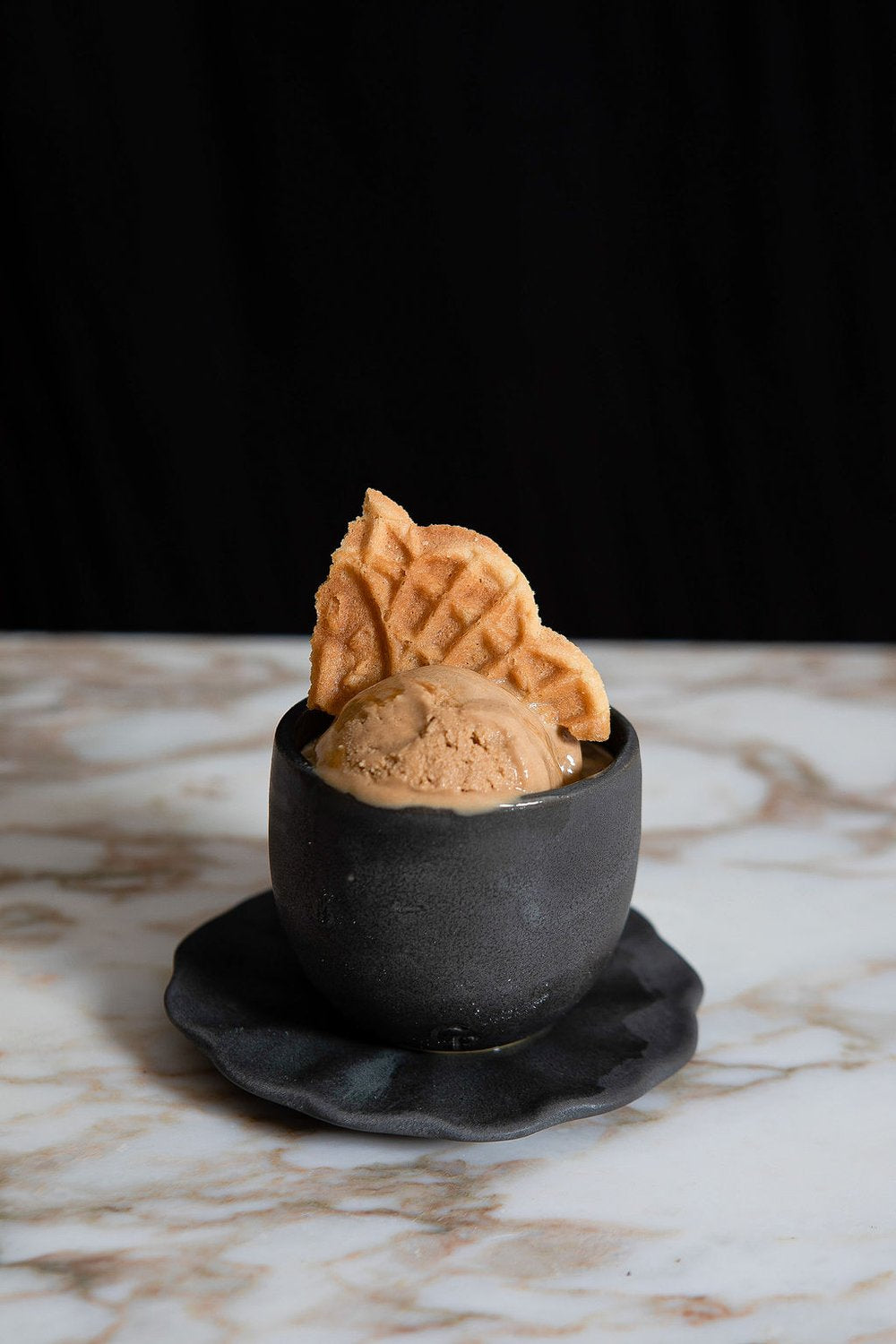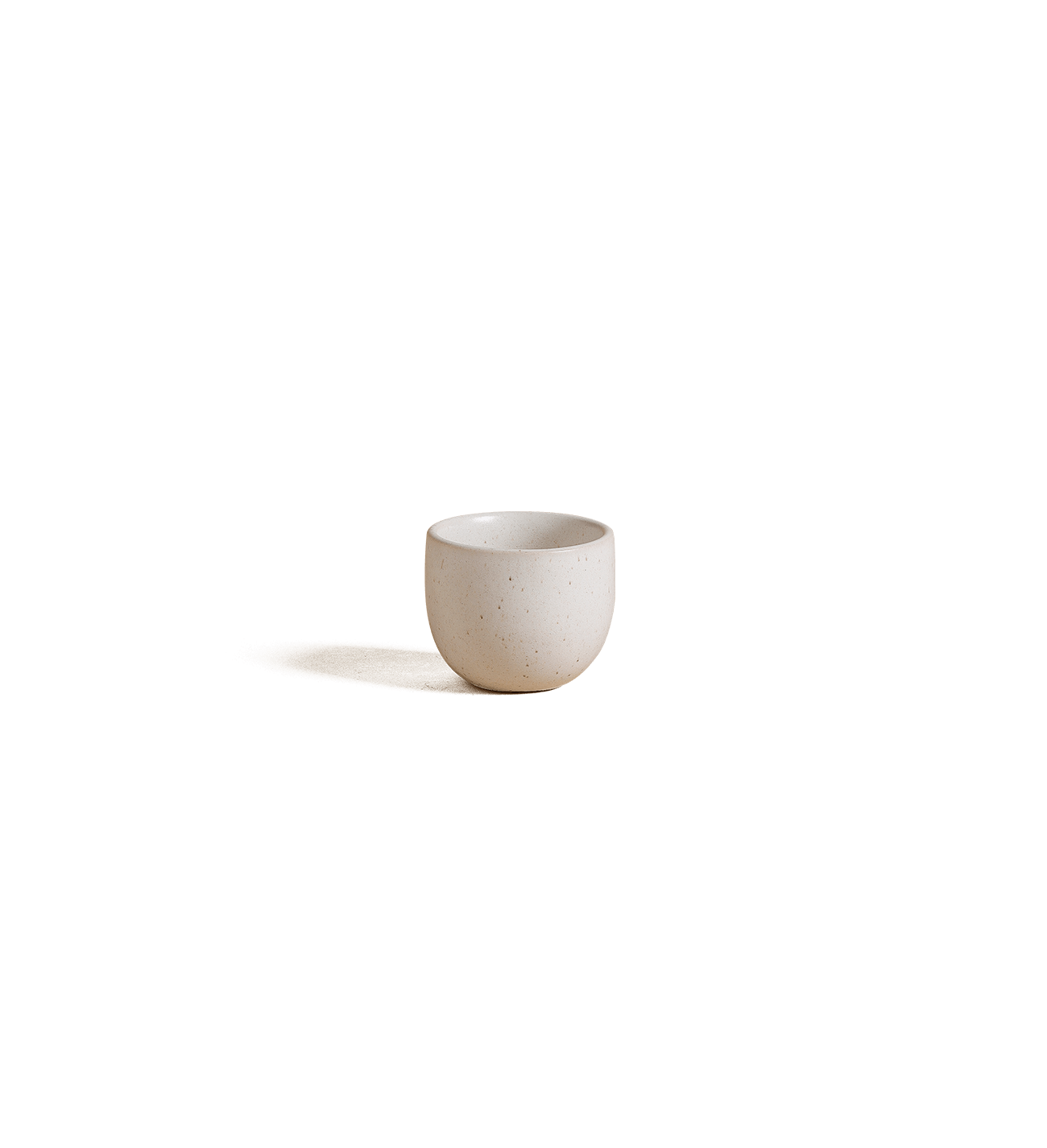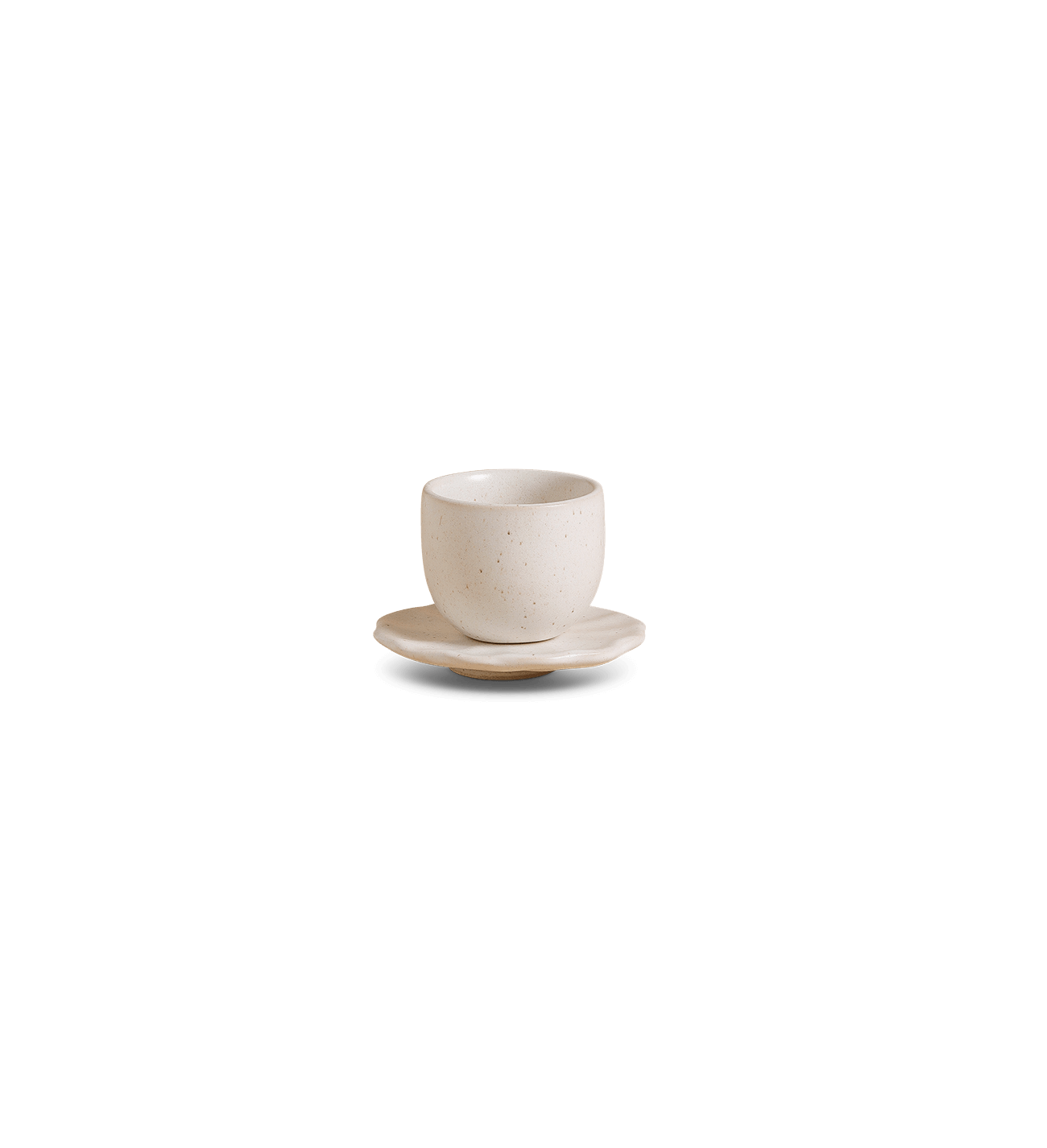 The elegant simplicity of this espresso cup pairs well with any décor. We love they way these look paired with our Bravo Jenny Mini Scalloped Plates. Perfect for espresso, but don't stop there! These are great for serving spices, dipping sauces, mini desserts… the sky really is the limit!
Each of our pieces are handmade in Maine, one piece at a time, and will vary slightly. Slight differences can be expected and embraced.
Dishwasher & Microwave Safe, Not Oven Safe
Length:
Width: 2.75 in
Height: 2 in
Volume: 4 fl oz
Morning ceremony

I purchased a charcoal and gloss-white espresso cup and mini scalloped plate and I'm just completely in love with them. They are obviously hand-built with care and the tiny differences (one plate is taller, for example) between the sets are charming. The soft charcoal glaze is, upon first glance, matte, but when you hold it in your hand, you see how truly complex the dark glaze is. It looks earthen and inviting. And the gloss-white is warm and completely smooth. And the espresso cups are perfectly sized! They perfectly hold a single-cup Moka pot amount of coffee. Quick shipping and careful packaging, too. Sipping my coffee each morning feels like a sweet morning ceremony with these sets.
Reviews Loaded
Reviews Added