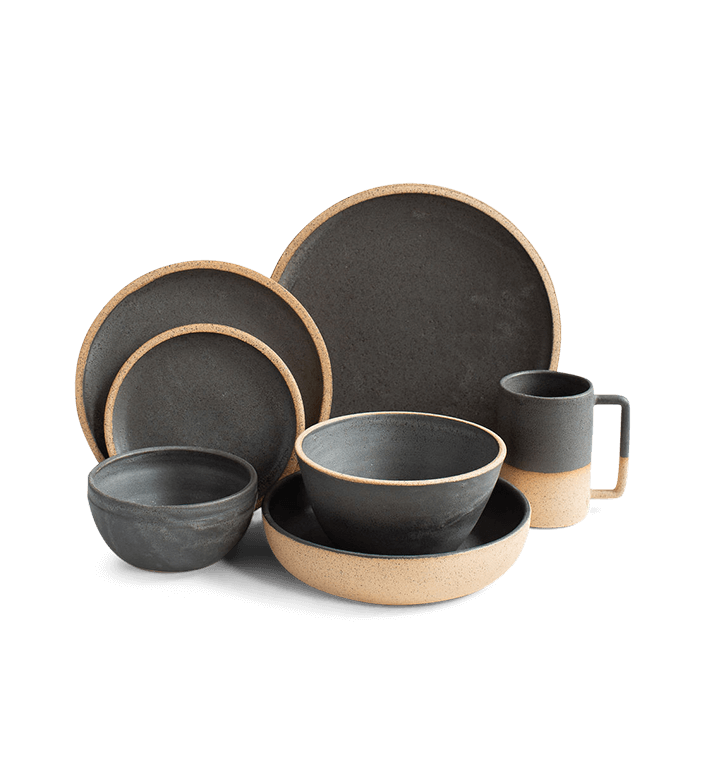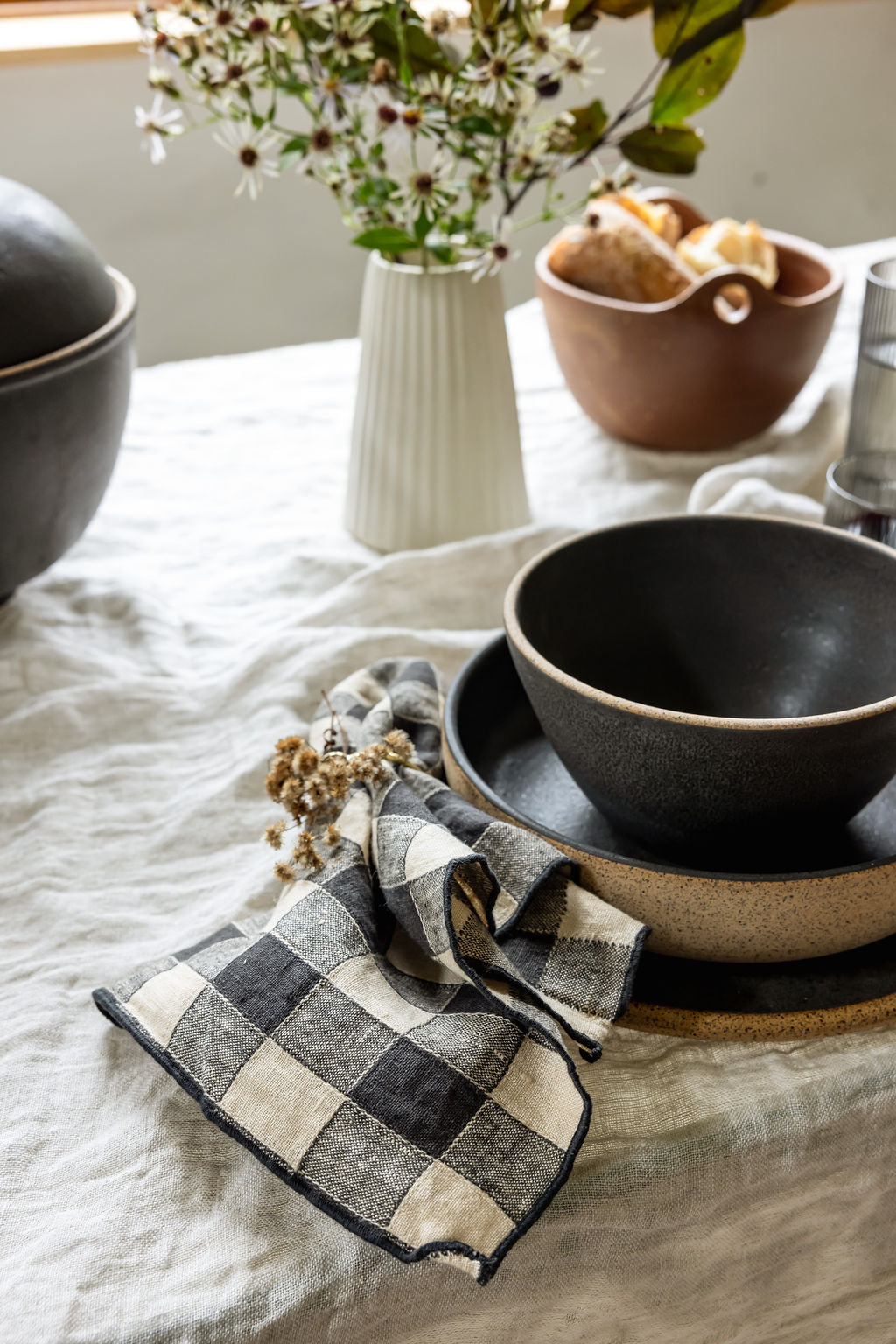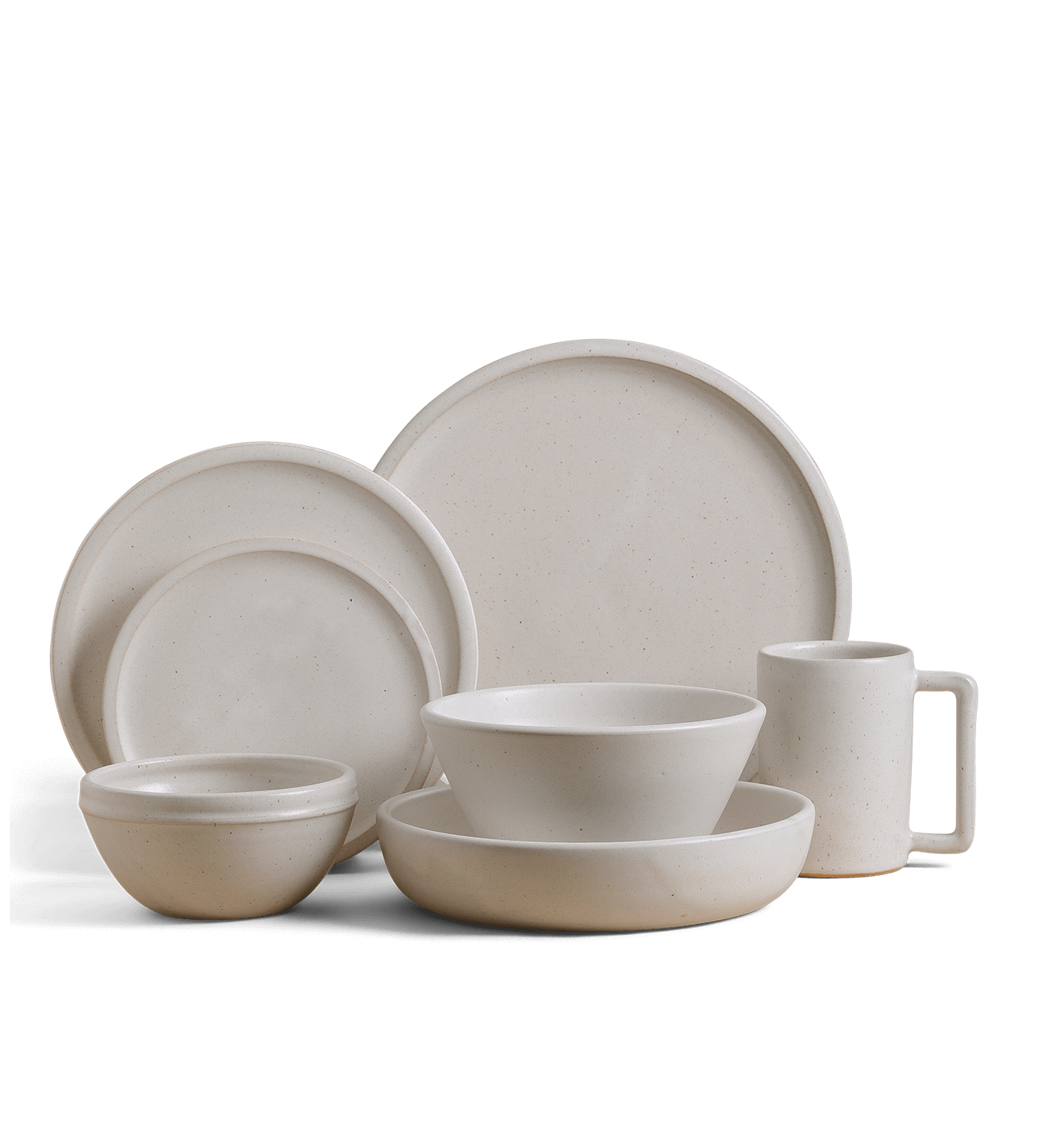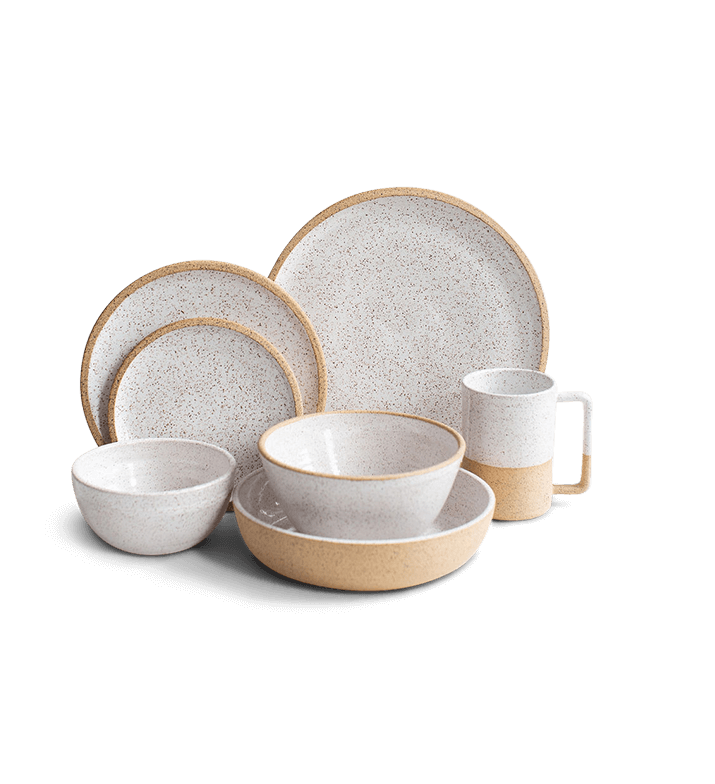 Our 7-piece Dinnerware set is everything you need in a dinnerware set to enjoy gathering with your loved ones for years to come.
What's included:
Dinner Plate Details: 10.5"

Salad Plate detail: 8.5"

Dessert Plate Details: 6.75"

Sandstone Mug Details: 4.5" Tall X 3" Wide

Soup Bowl Details: 3.5" Tall X 6.75" wide

Everything Bowl Details: 2" Tall x 8.25" wide

Snack Bowl Details: 2.75" Tall x 5" Wide
Each of our pieces are handmade in Maine, one piece at a time, and will vary slightly. Slight differences can be expected and embraced.
Dishwasher & Microwave Safe, Not Oven Safe

Length:
Width:
Height:
Volume: