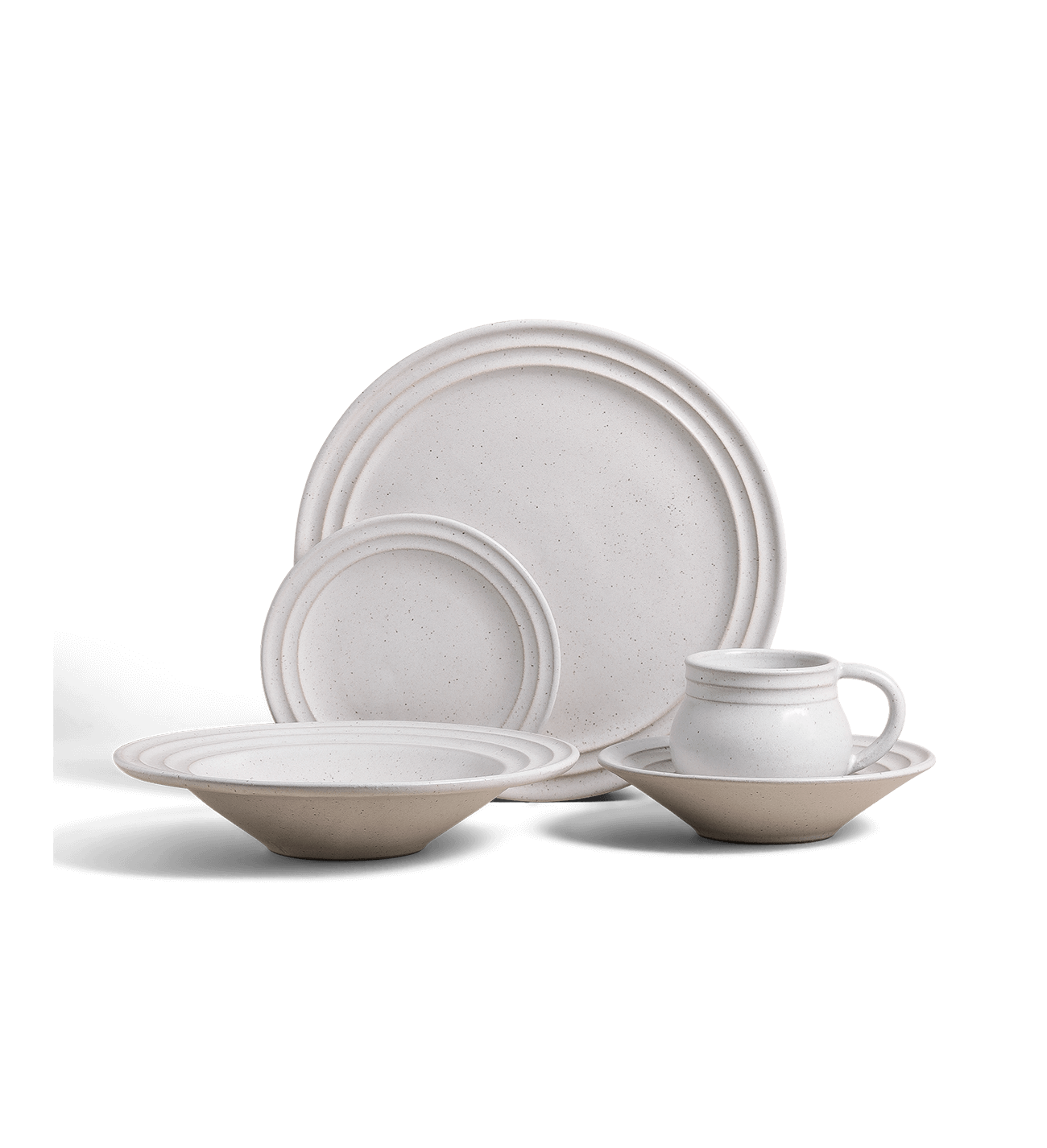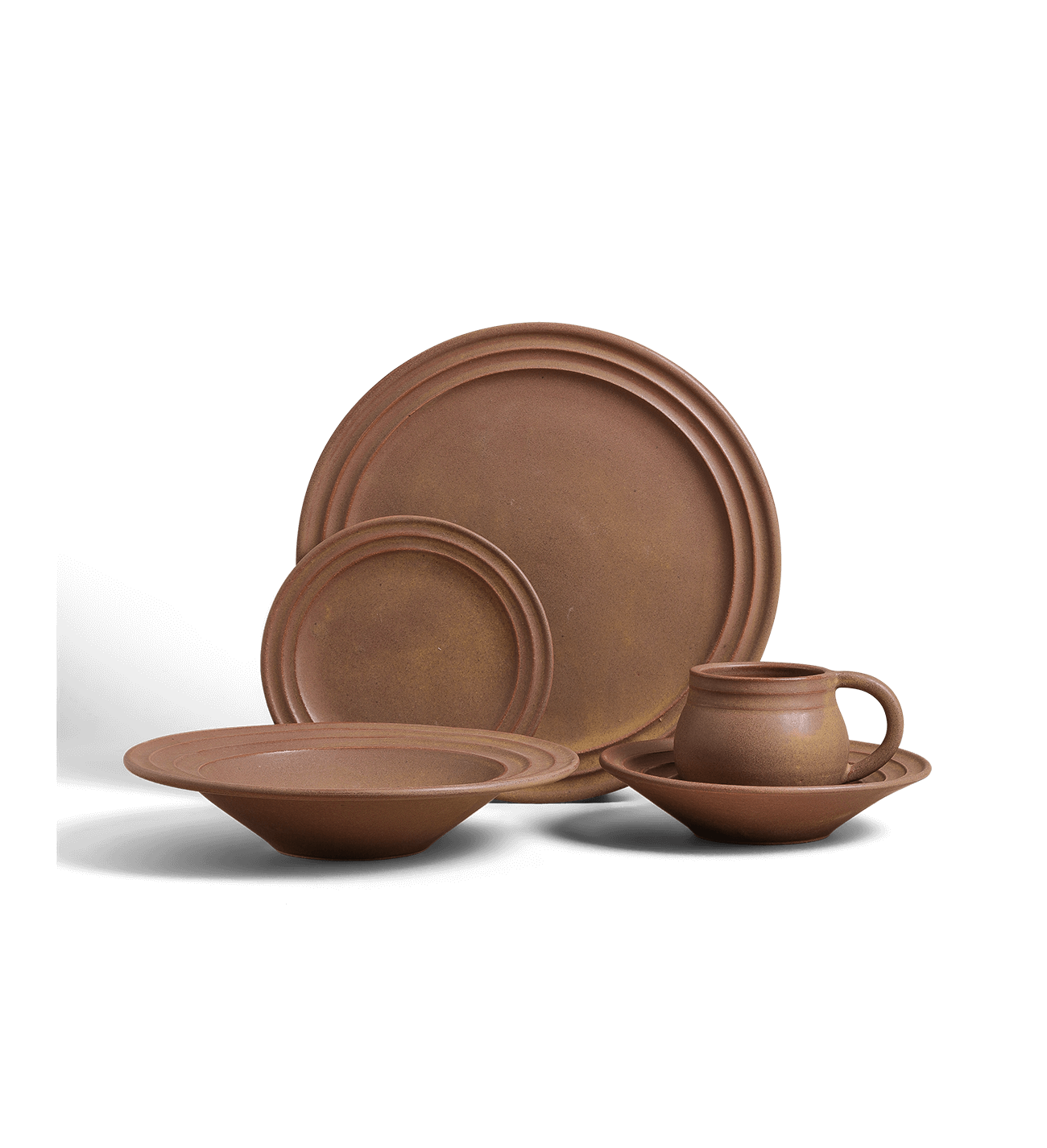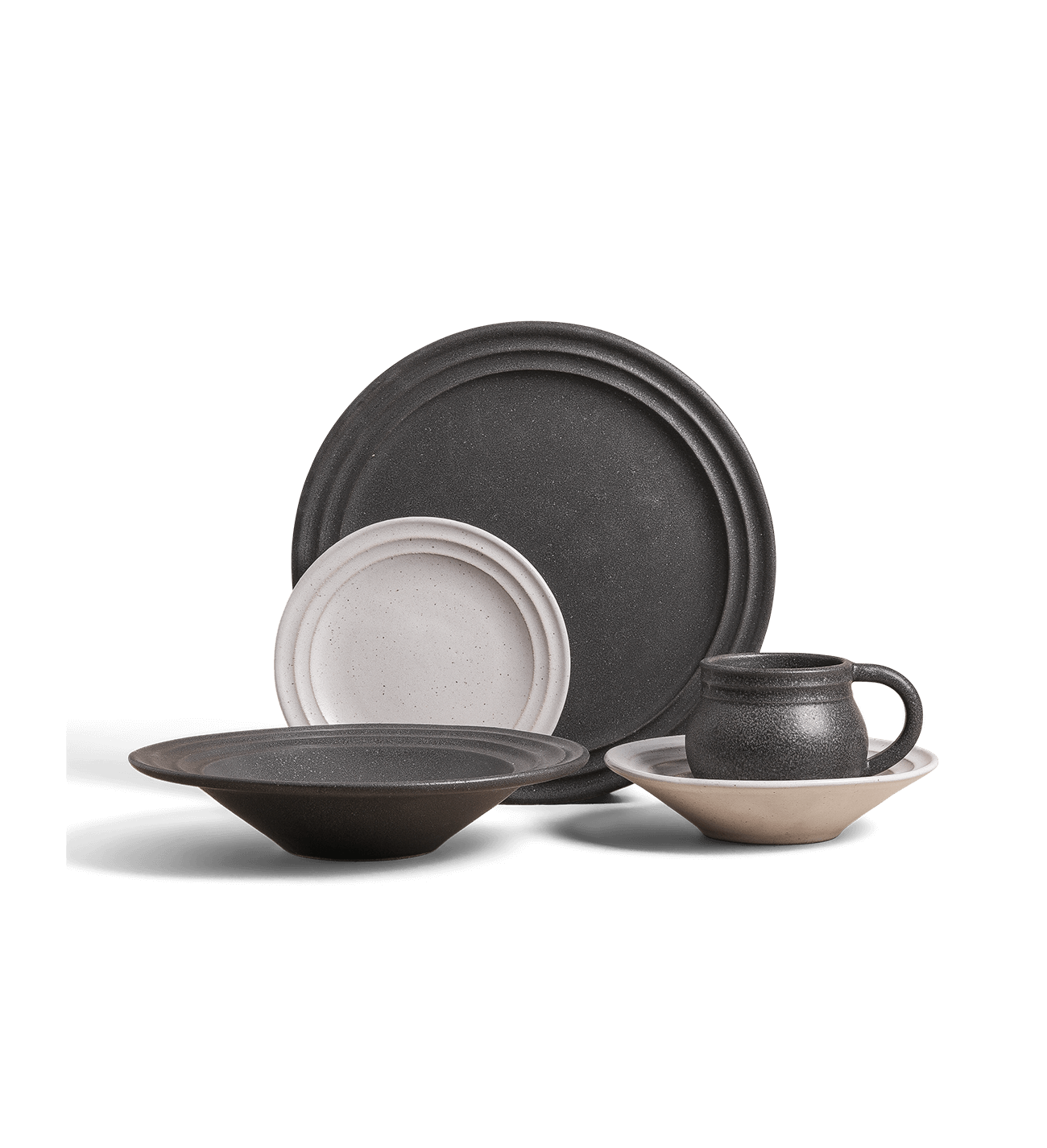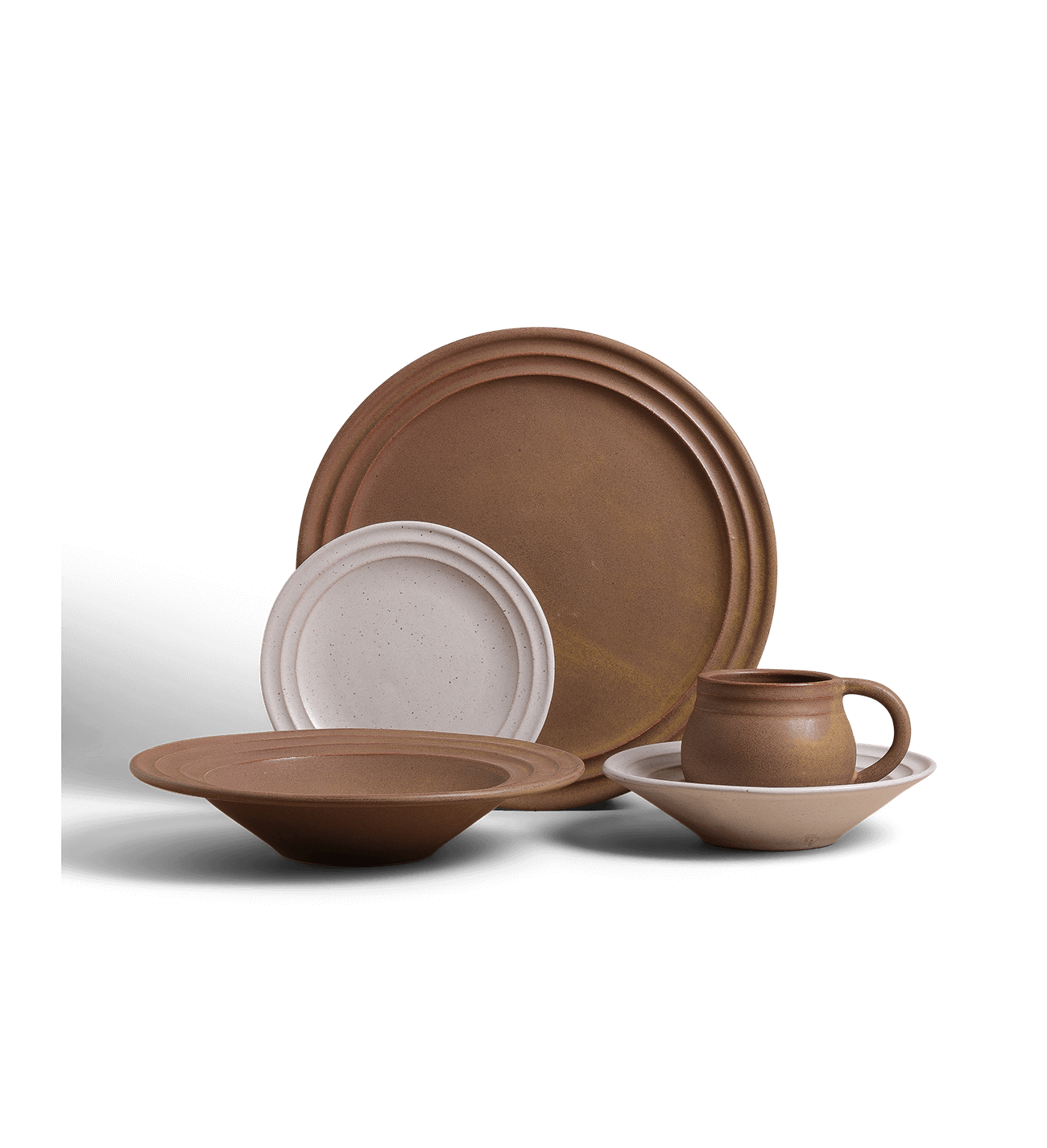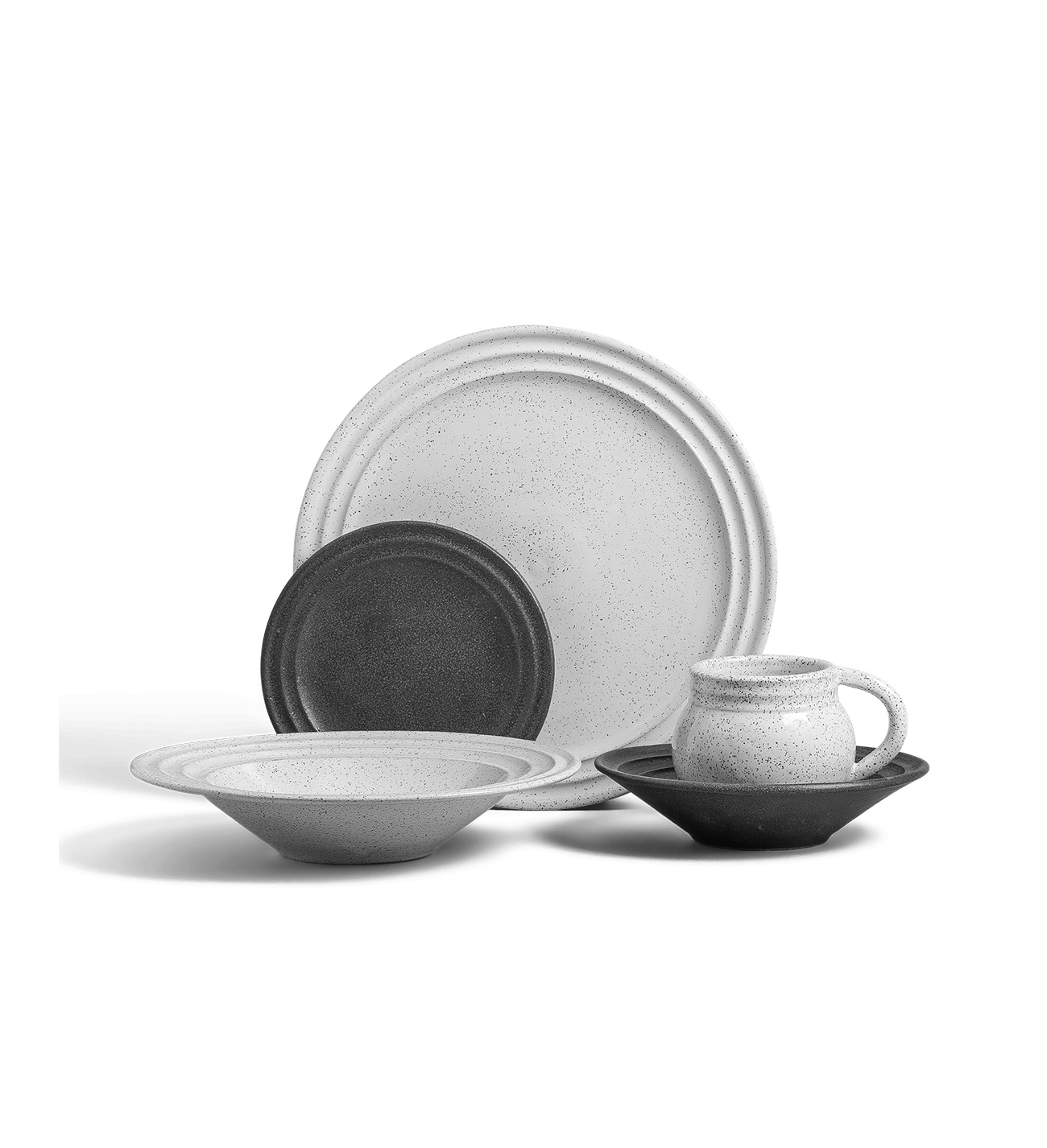 5-Piece Ripple Dinnerware Set
Our 5-piece Ripple Dinnerware set is everything you need in a dinnerware set to enjoy gathering with your loved ones for years to come.
Our Ripple Dinnerware Collection fuses elements of form and function and is intricately crafted, made by hand, and inspired by nature. The Ripple design acts as a frame for beautiful, soul-nourishing food and is finished with one of our four durable glazes: Charcoal, Lunaria, White Speckle, and Golden Umber. Designed to inspire artful gatherings with family and friends from dawn to dusk. We hope that Campfire ceramics become a ceremonial part of the day—from a morning cup of coffee to evening bowls of pasta. This functional five-piece set effortlessly becomes the focal point of any table.
(All dinnerware sets are sold within the same colorway. Should you desire to create custom sets that mix any of our four signature glaze colors please add a detailed note upon checkout that includes each type, color, & quantity that you desire. If we have any questions we will email you for clarification.)
What's included:
Dinner Plate Details: 11" X .75"

Small Plate Detail: 6.5" X .5"

Pasta Bowl Details: 9.75" X 2"

Small Bowl Details: 7.25" X 1.75"

Mug Details: 3.25" Tall X 4.75" Wide X 3" Long & Holds 11 oz.
Each of our pieces are handmade in Maine, one piece at a time, and will vary slightly. Slight differences can be expected and embraced.
Dishwasher & Microwave Safe, Not Oven Safe

Length:
Width:
Height:
Volume: