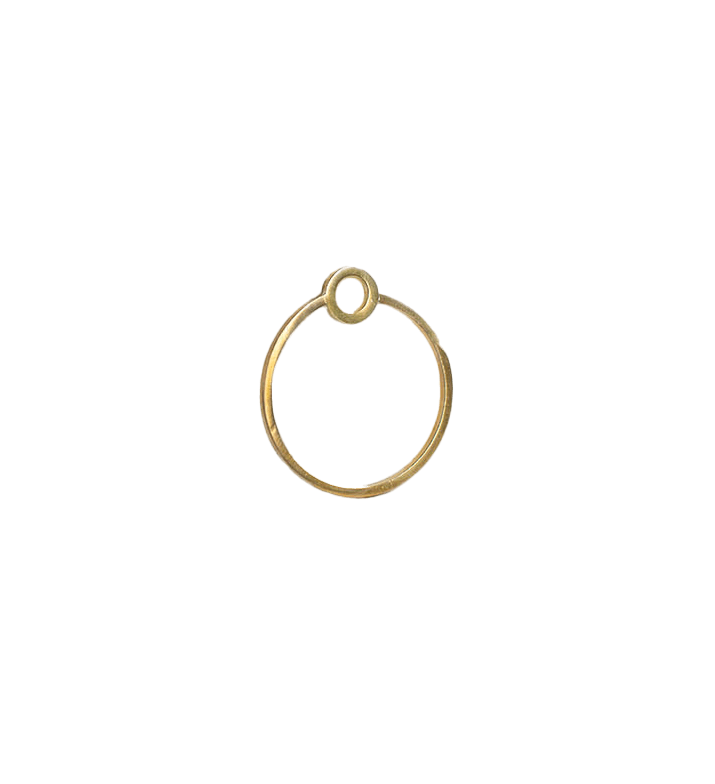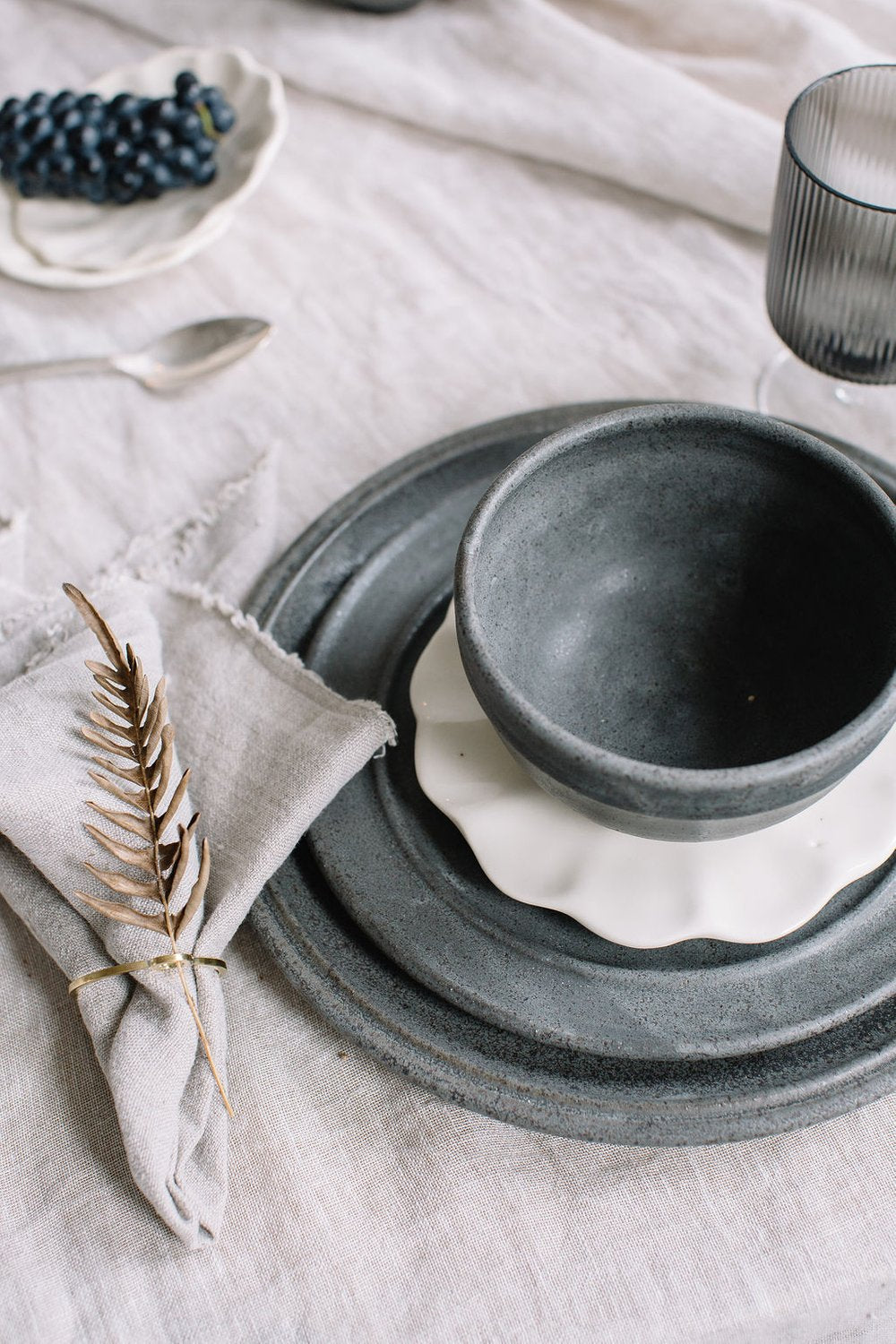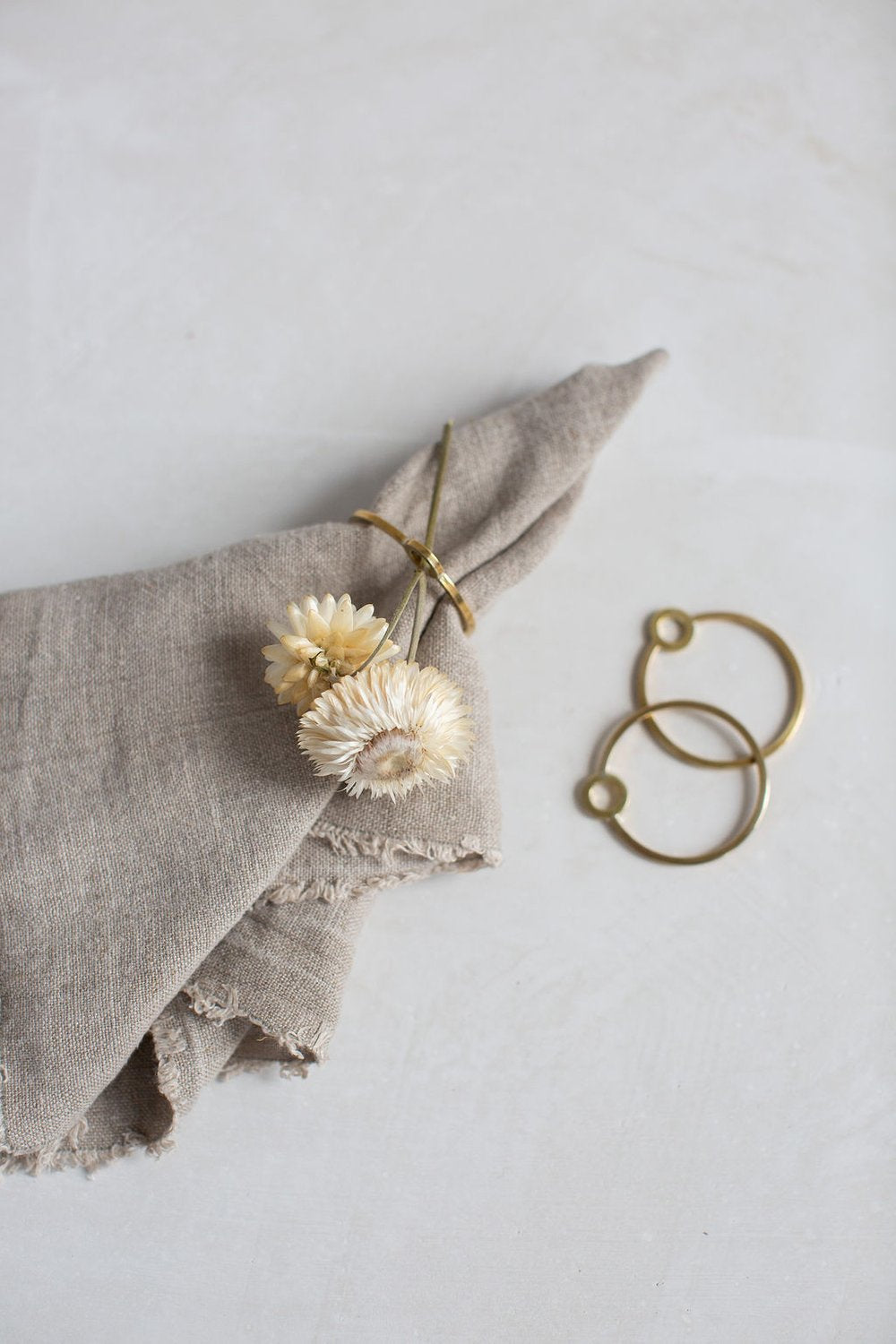 Napkin Ring - Set of 2 - Brass
These minimal napkin rings come with an unexpected design element. Each napkin ring carries an "O" shape to thread a mini bouquet through -- whether a stem of evergreen for the holidays or a dried flower any time of year. Sold as a set of 2, create a memorable tablescape with these beautiful handmade rings.
This utensil is designed by Campfire Pottery X Mulxiply and made collaboratively by master metalsmiths in Nepal.
Approximately 1.75 inches in diameter, with 1/4 inches "O" for botanical
Brass is a natural metal and will tarnish with age and use. To return brass to its original luster, use a polishing cloth with brass cleaner.

Handwash with mild detergent. Dry immediately. Dishwasher not advised.
Length:
Width: 1.75 in
Height:
Volume: